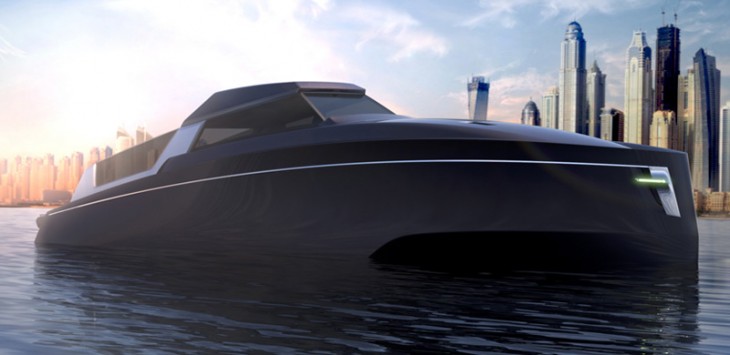 The Reversys Boat is an advanced design proposal for a luxury yacht with an innovative folding hardtop roof. The folding mechanism, which has been patented, allows the Reversys Boat to transform from a fully enclosed boat, to an open top sun trap. The Reversys Boat was developed by a team of four Swiss designers; Pascal Vuilliomenet, Laurent Clement, Fabio Demarco and Vincent Jaton.
According to its creators, the styling of the Reversys boat was inspired by 1920s racing boats. These vessels were characterised by their v-shaped hulls and a cockpit pushed to the rear of the boat. In reality the Reversys Boat doesn't look a whole lot like a 1920s racing boat. But that doesn't mean it isn't a stylish bit of kit in its own right.
The 32 foot (9.7 metre) Reversys Boat offers a number of benefits over an open top boat, or one with a permanently fixed roof. Firstly it's more secure. When closed up it provides a degree of protection against thieves. Secondly its versatile design means it can be used in a variety of weather conditions and for different requirements. And thirdly, its designers say the boat has been designed for ease of use and maintenance.


The Reversys Boat can be configured in three different ways:
FAST COMMUTER:
Shielded from bad weather or strong sun exposure. Lateral windows can be opened to allow air flow through cockpit.
Back door: open
Windows: up
Roof rear part: closed
Roof front part: closed
SEDAN:
Closed driving cockpit with shielded sunbed.
Back door: open
Windows: up
Roof rear part: open
Roof front part: closed
RACER:
Configured like a standard powerboat including open roof and a big rear sunbed.
Back door: open
Windows: down
Roof rear part: open
Roof front part: open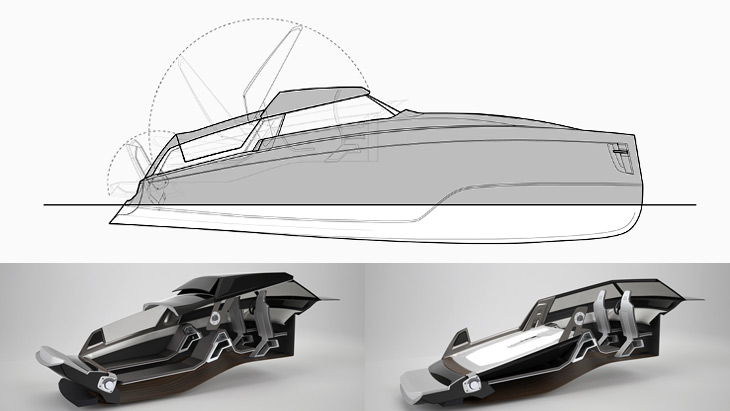 Currently the Reversys Boat team are looking for serious investors and/or buyers. They have a naval architect and boat builder identified who will help take the boat from design study to reality. There is no mention of price.
Source: Reversys Boat