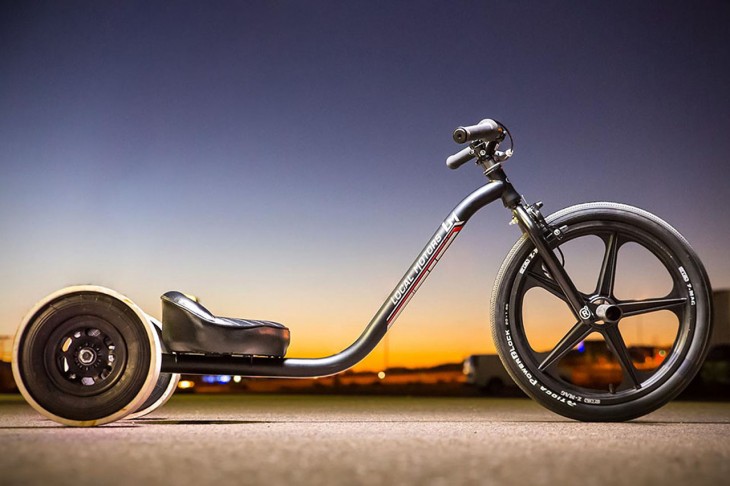 The Verrado Electric Drift Trike is an fun-looking little contraption developed by Local Motors and funded by a successful Kickstarter campaign. It features BMX-inspired styling and a custom fabricated chassis with a trike layout. The front wheel is straight from a BMX bike, as are the forks. The rear wheels are 5-inch karting wheels wrapped in 10-inch tires, which are then encased in thick PVC wheels sleeves allowing the trike to drift easily.
Powering the Verrado Electric Drift Trike is a rear-mounted electric motor which drives the two back wheels. The battery pack takes 3 hours to charge, and then provides around 45 minutes of play time. Although the run time is actually pretty varied and depends on the amount of high-power drifting the rider wants to do.

The Verrado Electric Drift Trike uses regenerative braking to improve efficiency and increase ride-time. While a powerful disc brake on the front wheel is there for when you really need to stop.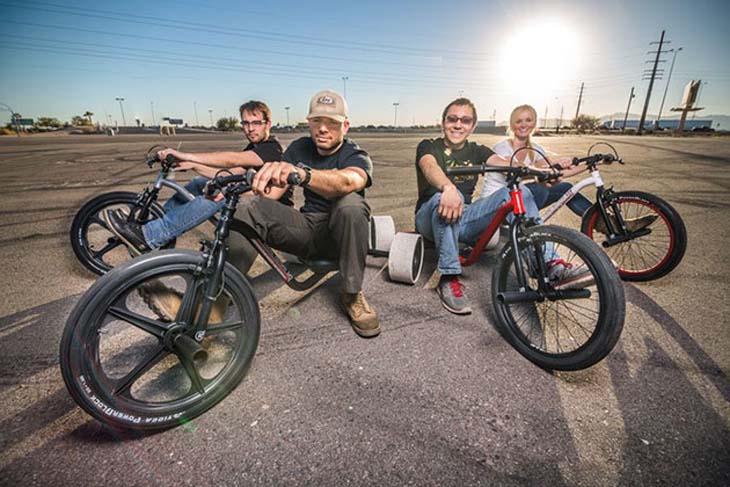 To make the Verrado Electric Drift Trike more comfortable, it's fitted with a thick-padded and contoured seat, foot pegs either side of the front wheel hub provide somewhere to put your feet up.
When the Verrado Electric Drift Trike goes on sale, which should be fairly soon, it will come in a variety of four powder coated frame colors; black, white, red and silver. There are only a few minor details left to sort out, mainly regarding the wiring system and battery mounting.
The Verrado Electric Drift Trike is priced at $1,560. Although a cheaper un-powered version will also be offered which can either be left as-is for downhill use, or fitted with an alternative drive system at a later stage by the owner.
The first deliveries of the Verrado Electric Drift Trike are planned for the beginning of this summer.