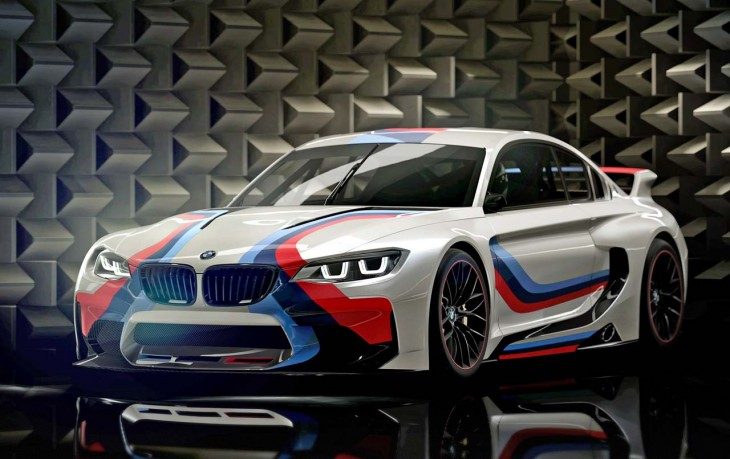 The company famous for building the ultimate driving machines developed the BMW Vision Gran Turismo, a virtual race car, for use in the driving game Gran Turismo 6.
The BMW Vision Gran Turismo follows on from the Mercedes-Benz Vision Gran Turismo, which was added to the game in 2013.
The BMW Vision Gran Turismo was inspired by BMW touring cars from the 1970s, and judging by that massive rear wing, the BMW CSL "Batmobile" is was one of the primary influences. Looking at the headlight design and the overall proportions, the basis for the racing concept looks to be the BMW 2-Series Coupe instead of the larger 4-Series. The paint work in traditional BMW M colors is designed to highlight the airflow around the vehicle.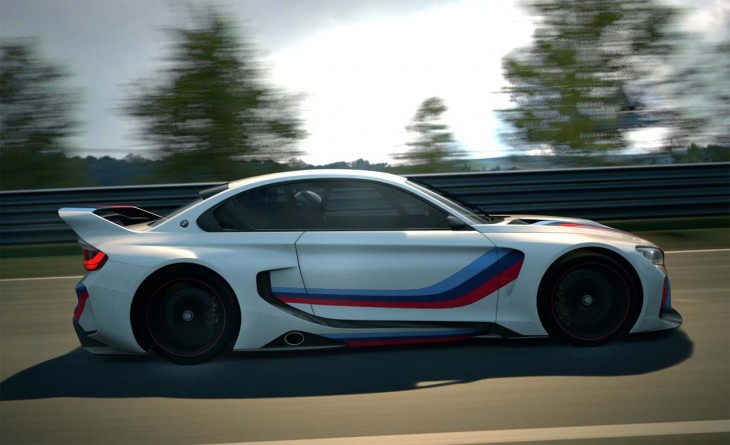 While the BMW Vision Gran Turismo might only exist in a virtual reality, in order to attain the high levels of realism and immersive action the game requires, the designers have made sure to back up the pretty 3D model with properly thought-out engineering underneath. The aerodynamic aids and elements of the bodywork are constructed using carbon fiber to keep weight to a minimum – the car weighs in at just 2,600 lbs (1,180 kgs). While the drivetrain consists of a 3.0 litre inline six-cylinder twin-turbocharged engine driving the rear wheels via a six-speed paddle-shift sequential transmission. The engine delivers 549 horsepower @ 6,200 rpm and its peak torque of 501 lb-ft (680 Nm) from just 1,900 rpm.
The BMW Vision Gran Turismo concept is just one of several in-game vehicle to be designed specifically by a major auto manufacturer solely for use by gamers, proving just how seriously car companies are starting to take the gaming industry as a medium for promoting their vehicles and latest ideas.
Personally, I'm still hoping they'll add this crazy BMW to the game!