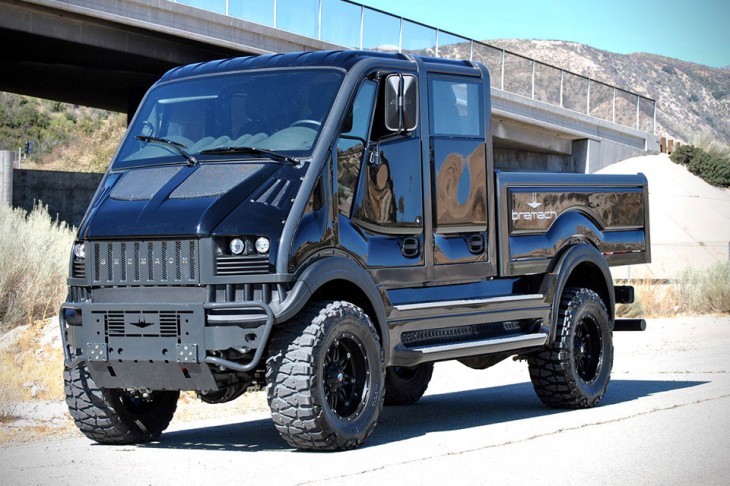 The Bremach T-Rex is an off-road, or on-road, 4×4 truck designed and built by the Italian company Bremach. The company has been around in one form or another since 1956. They started out as a machine shop catering to the growing post-war manufacturing industry in the country. Originally called Fratelli Brenna, when the company acquired Aermacchi in the late '60s they combined the two names to form Bremach. Since the 1970s they've been producing trucks. The Bremach T-Rex is the latest, and by far the greatest, one yet.
The Bremach T-Rex is based on a custom-built tubular spaceframe chassis, with different thicknesses of steel depending on whether it's destined for the 3.5 ton model or the 6 ton model. Three different wheelbases are available depending on the intended use, and there's also three different cabs; a regular cab with 3 seats, a double cab with 6 seats, and even a "Spider" open-top version with just 2 seats.

Powering the Bremach T-Rex is a choice of three different 4-cylinder turbocharged diesel engines; starting with a 2.3 litre 116 hp unit, moving on to a 3.0 litre 146 horsepower engine, and the most powerful version of the T-Rex gets a 3.0 litre 176 horsepower engine. US models are fitted with a significantly beefier GM-sourced 6.0 litre 323 horsepower V8. Either a 6-speed manual of a 5-speed automatic transmission can be ordered. An electric-powered version is also in the works.
It's hugely capable off-road, and is able to climb 45 degree slopes, has a front approach angle of 48 degrees and a rear departure angle of 44 degrees. With the optional fording kit it can power through water 3 feet deep (0.9 m) no problem.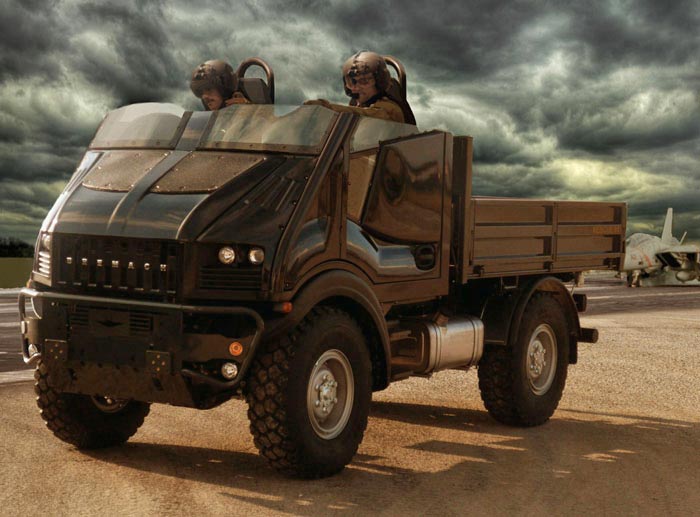 Bremach have designed the T-Rex to be as versatile as possible. Offering buyers a range of different options, including frame sizes, cabs, drivetrains, track widths and tires. The T-Rex has even been used as a tracked snow plough, a vehicle capable of running on train tracks, and a fully equipped fire truck.
Amazingly Bremach also offer a remote control kit for the T-Rex! Allowing it to be driven into situations deemed to hazardous for the driver. Such as chemical spills, or unstable structures.
The Bremach T-Rex is available in markets around the world, including the US. Prices for the T-Rex aren't cheap, starting at $95,000 for the most basic model. Add some options and the numbers start to climb rapidly.