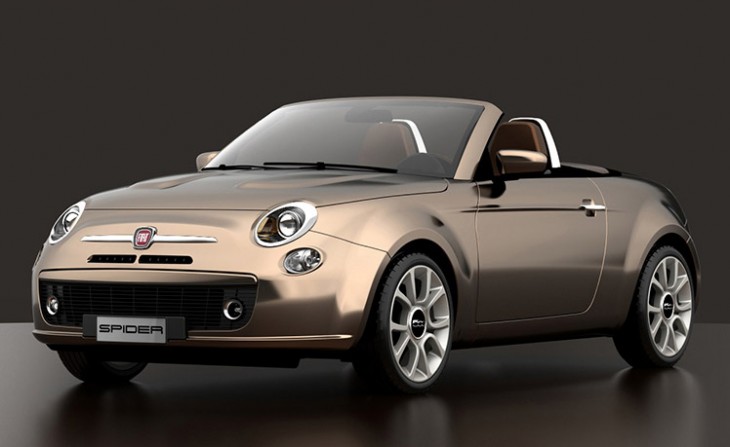 If you want a convertible version of the Fiat 500, you can go down to your local Fiat dealer any day of the week and place an order for the Fiat 500C. But it's not a proper convertible really, it just has a sliding fabric roof. David Obendorfer, the same Italian designer who came up with the stunning '60s inspired BMW CS Vintage concept thinks Fiat should put a bit more effort in, and create a proper convertible version of the Fiat 500, and call it the Fiat 500 Spider.
The Fiat 500 Spider concept features all of the 500's trademark styling cues, like the cutesy rounded headlights, retro grille and short front and rear overhangs. However instead of just chopping off the 500's roof, Obendorfer has completely redesigned the car, making it longer, lower, flatter and wider than the original hatchback. It's proportions put it squarely in the Mazda MX-5 Miata territory.

The Fiat 500 Spider concept is a strict two-seater. The styling was partially influenced by the hugely popular Fiat 124 Sport Spider from the sixties. Other models which provided inspiration for the concept include the 850 Spider and the more modern Fiat Barchetta.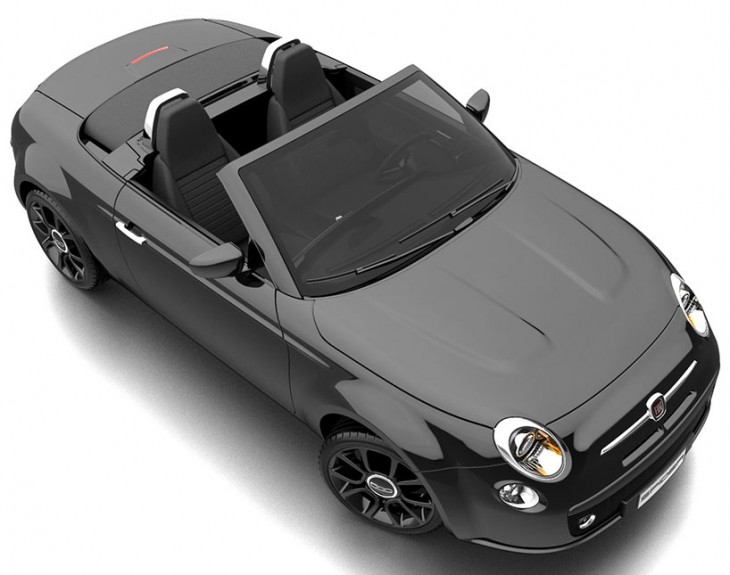 Athough Obendorfer doesn't go into great detail regarding the Fiat 500 Spider concept's drivetrain, he does reveal that it is based on Fiat's B-platform instead of the underpinnings of the regular 500 hatchback. The B-platform is shared with the new Jeep Renegade and Fiat's own 500L, both of which can be specified with AWD drivetrains. And while it's highly unlikely the Fiat 500 Spider would be fitted with all-wheel-drive, basing the vehicle on the B-platform would make the fitting of a RWD drivetrain much easier. As for engines. Well a high-powered but compact turbocharged 4-cylinder would easily fit under that elongated hood.
An Abarth tweaked version of the Fiat 500 Spider concept would be particularly interesting to see.