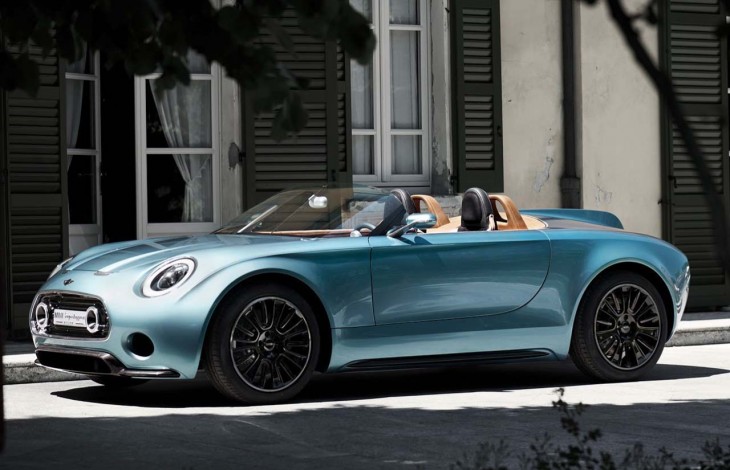 The MINI Superleggera Vision is what you get if you let an Italian coachbuilding firm do their thing to an iconic British vehicle. The concept was developed by MINI in collaboration with Touring Superleggera, a coachbuilding and automotive design firm which has been in existence since 1926. The vehicle was unveiled at the Concorso d'Eleganza Villa d'Este 2014, which ran from 23 – 25 May.
The MINI Superleggera Vision is a compact, lightweight two-seater with classic design cues, and is easily the best looking MINI concept in quite a while. The body is hand-shaped aluminium in keeping with the Superleggera (super lightweight) tradition. Unlike previous MINI two-seaters – like the Coupe and Roadster – the MINI Superleggera Vision has more of the classic proportions of a sports car, rather than those of a chopped-down hatchback.
The passenger compartment is pushed a little further back making for a longer hood. It's also lower, with more muscular arches. And then of course there's that cool little fin at the back. At the rear the tail lights have been given the Union Jack flag treatment – a design gamble that paid off. It could have gone wrong and looked tacky, as it happens it just looks original and distinctive.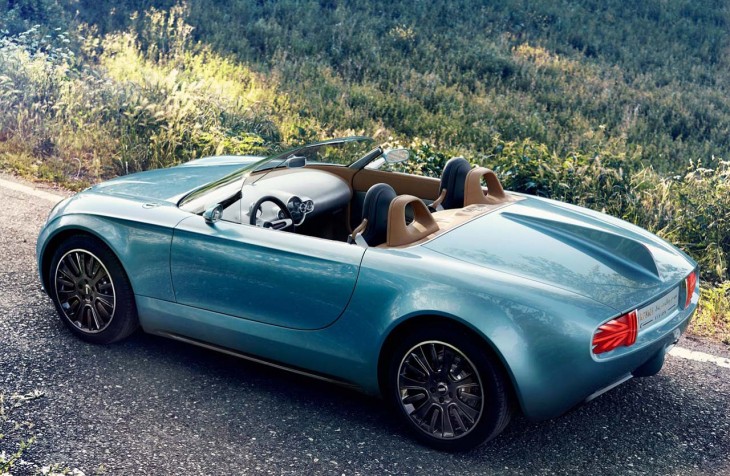 Carbon fiber has also found its way into the design in small way. It's used for the front lip spoiler, side sills and rear diffuser.
On the inside, the MINI Superleggera Vision concept features a simplistic cockpit which echoes the classic appearance of the exterior. Oddly the designers have chosen to fit the concept with an unpainted aluminium dashboard which looks fantastic, but in bright sunlight it would clearly cause significant glare issues for the driver. The rest of the interior is upholstered in a mix of leathers. Tan leather is used for the doors, center console, and roll hoops, while black leather is reserved for the two modern yet retro inspired sports seats.
Sadly, despite being one of MINI's most appealing recent creations, the MINI Superleggera Vision is a one-off concept. But if you have the cash, Touring Superleggera would probably be more than happy to build you something similar.