In 2014 the Seat Ibiza turned 30, and to celebrate the milestone, the Spanish company developed an odd-looking one-off roadster called the Seat Ibiza Cupster concept.
The car is, logically, based on the current Seat Ibiza platform. Although Seat's engineers have made a drastic change to the top half of the car by chopping off the sensible hatchback roof, and replacing it with a strange full-length wraparound windscreen and side windows. To make the car even more impractical, gone too is the rear bench seat – replaced instead with prominent buttresses behind the two front seats.

To my eye the windscreen of the Seat Ibiza Cupster concept is too long. The side windows should have been brought down at a steeper angle and terminated at the end of the doors, not continued on over the rear wheel arch. But maybe that's just me. See the revised rendering below to see what I mean.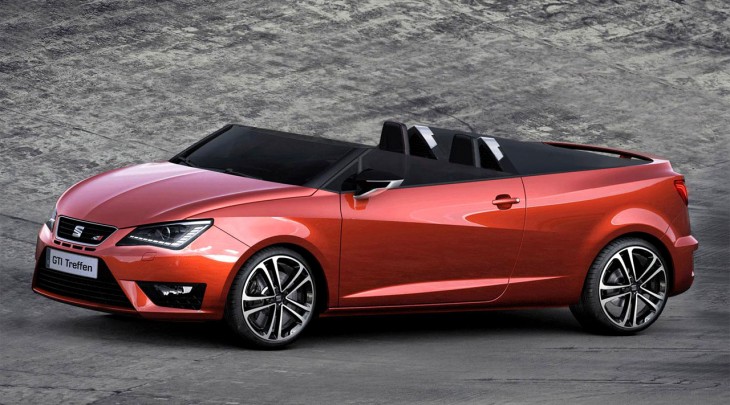 The concept wears a Cupra badge on its front grille indicating that it most likely features the same 1.4 litre turbocharged 4-cylinder as the regular Ibiza Cupra. If so, this engine produces a healthy 178 horsepower and sends it to the front wheels through a seven-speed dual-clutch transmission.
Of course any car as impractical as this is clearly not meant to preview any production model.