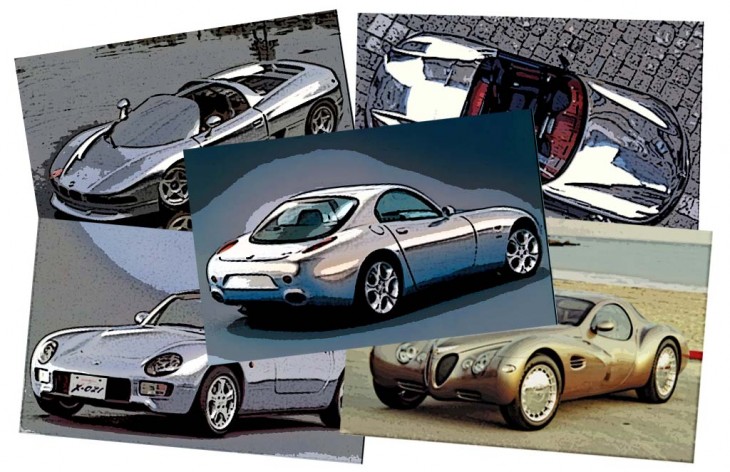 Only a small proportion of concept cars successfully make the transition to production cars. Nowadays the number is a little higher, as manufacturers have started using concept cars more as a thinly disguised previews of production models, than as out-an-out expressions of design.
Back in the 1990s there were many weird and wonderful concept vehicles. There were also some downright terrible ones.
Gathered here are five of the best concept cars from the '90s which deserved a shot at production.

BMW Nazca C2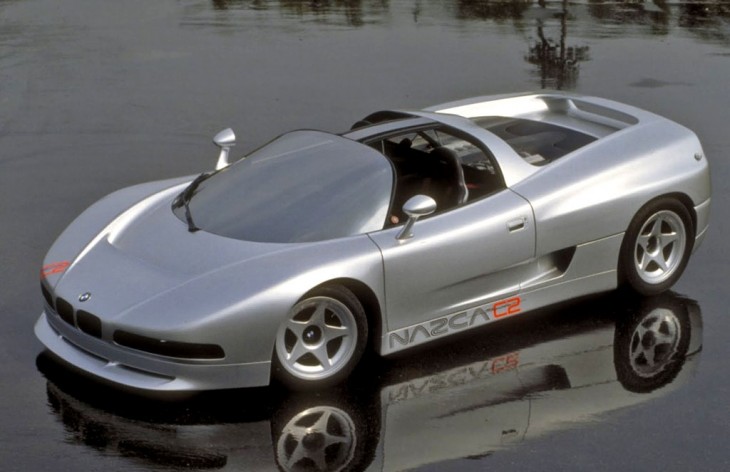 The 1992 BMW Nazca C2 was the work of the famed Italian automotive styling firm ItalDesign. The Nazca C2 was a development of a previous design, and for a while it was rumored to be a replacement for the legendary BMW M1 supercar. The concept featured stunning carbon fiber bodywork which still looks fresh to this day. Powering the car was a mid-mounted 5.0 litre V12 from the BMW 8-series. Tuned to 350 horsepower, the engine was capable of taking the Nazca C2 all the way up to a 193 mph top speed. Three prototypes were produced in the end, but the car never saw full-scale production. BMW Nazca C2 >>

Alfa Romeo Nuvola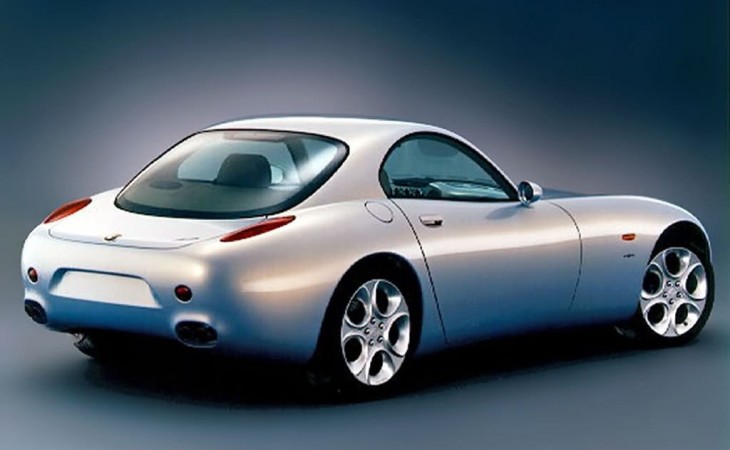 The 1996 Alfa Romeo Nuvola was a proposal for a simple, front-engined, RWD sports car with classical styling influences. The car was relatively small – about the same size as the GTV – and was powered by a 2.5 litre V6 producing a very reasonable 300 horsepower. Although the Nuvola never saw production itself, the 8C competizione, and the more recent 4C are equally as pretty.  Alfa Romeo Nuvola >>

Chrysler Atlantic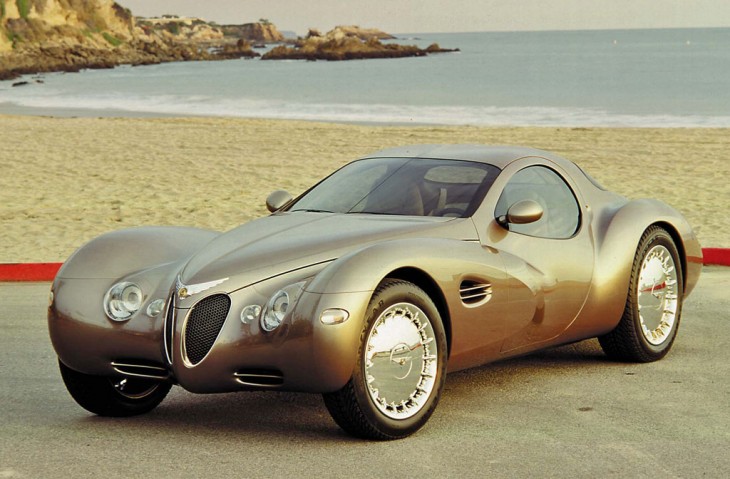 The Chrysler Atlantic concept, which made its world debut at the 1995 Detroit Motor Show, was an unusual design to say the least. It looked very art deco in appearance, and despite being a Chrysler product, it was styled to imitate the luxurious Bugatti coupes of the 1930s. Part of the appeal of the Chrysler Atlantic lies in the fact there is nothing quite like it. Another appealing aspect of it is the fact it was powered by an unusual engine – a 4.0 litre straight-8 producing 360 horsepower. To this day, the Chrysler Atlantic remains one of the company's most memorable concepts. Chrysler Atlantic >>

Daihatsu X-021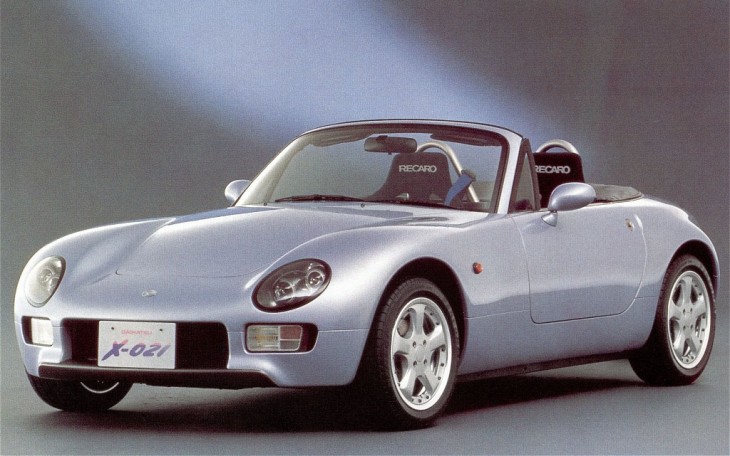 If Daihatsu had decided back in 1991 to put the X-021 concept into production, the company's image might be very different to what it is today. It was designed to be a Mazda MX-5 competitor. It was simple, lightweight and offered up a respectable 140 horsepower from its 1.6 litre 4-cylinder engine. In terms of styling it probably had the edge over the Mazda, being just a little more curvaceous and with a nicer headlight design. As it turned out, Daihatsu decided to not to build the X-021, opting instead to build a micro-roadster in the form of the comical 3-cylinder Copen. Daihatsu X-021 >>

Honda Argento Vivo
The Honda Argento Vivo was a concept car designed for Honda by Pininfarina in 1995. It was a gorgeous piece of automotive design. It featured aluminium bodywork – the hood and trunk being left unpainted – and had a classic yet contemporary appearance. The car was powered by a 5-cylinder 2.5 litre engine which sent the power to the rear wheels. The interior had an unusually large amount of wood veneer which covered the dashboard, and center console. In the end Honda decided to go with a car equally as good as the Argento Vivo concept, and produced the iconic S2000. So it's not all bad.  Honda Argento Vivo >>