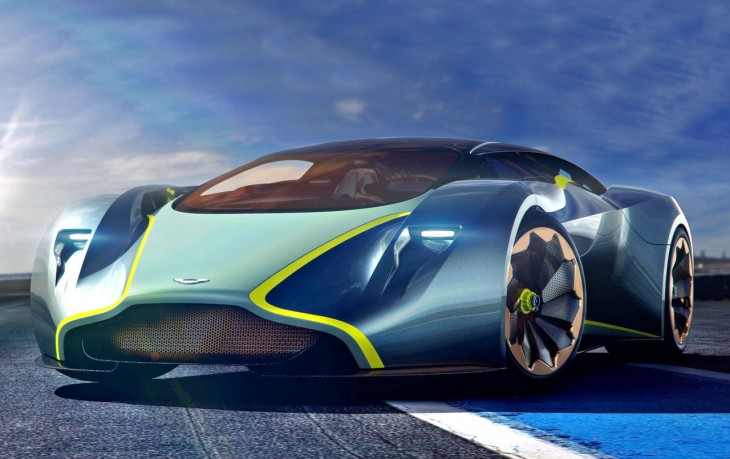 The DP-100 was the concept car Aston Martin created specifically for the Gran Turismo racing game franchise. It can be pitted against other Gran Turismo Vision concept cars from the likes of Mercedes, Nissan, BMW, Mitsubishi, Volkswagen and also a futuristic Formula 1 car from Red Bull.
The Aston Martin DP-100 concept was developed over the space of around six months by the Aston Martin design team led by Marek Reichman. The concept is a futuristic GT racer, and while there are absolutely no plans to put the vehicle into production, Reichman says that some minor elements of the design, for example the tail lights, might find their way into future Aston Martin models.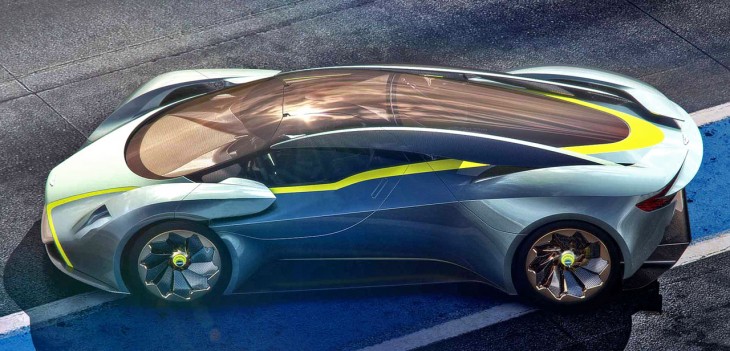 The Aston Martin DP-100 vision Gran Turismo concept is a mid-engined vehicle, a first for the company. The engine is a twin-turbocharged V12 producing a theoretical – but also plausible – 800 horsepower. The concept employs active aerodynamics to increase performance and downforce for improved handling. Highlights of the design include vented wheel arches for better airflow, 'swan wing' opening doors, active blades on each wheel which automatically open to cool the brakes or close to decrease drag, and the 'bladed' rear LED lights.
The concept DP-100 concept made its world debut at the Goodwood Festival of Speed in 2014. Shortly after, it was made available on GT6 as a free download.