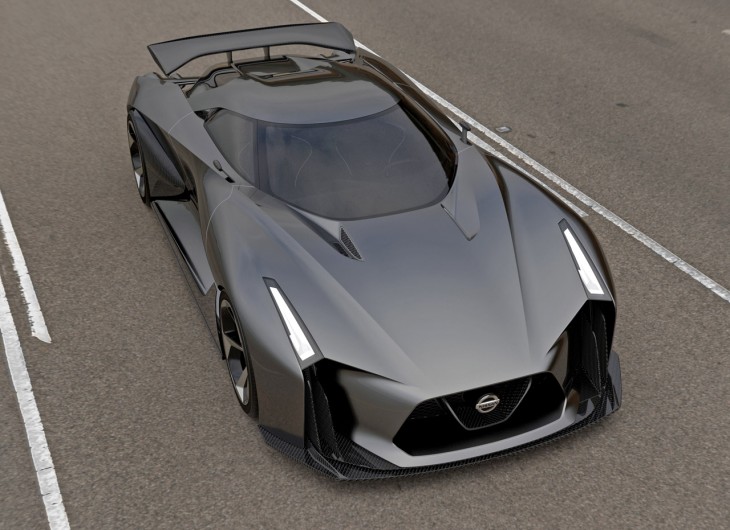 The Nissan CONCEPT 2020 Vision Gran Turismo is designed to provide a hint at a what a future Nissan supercar might look like, while also allowing gamers to take it for a virtual spin around their favorite race track in the driving game Gran Turismo 6.
The Nissan Concept 2020 Vision Gran Turismo concept was developed by a young team of fresh-faced designers working at Nissan's European design center in London. The designers were given plenty of freedom when creating the concept, allowing them to really let their imaginations run riot. However the car is also rooted in reality, and to make sure it had potential for the real world, an advanced engineering team from the Nissan Technical Center in Atsugi, Japan provided additional input.

The car will be available in July through a free update to the GT6 game. It follows in the digital tire tracks of previous Nissan greats, like the GT-R and a multitude of Skylines, which quickly became favorites in the game – primarily due to the relatively cheap performance they offered allowing players to quickly progress through the game.
Interestingly, when unveiling the Nissan CONCEPT 2020 Vision Gran Turismo, the company also stated that they believe the real world is ready for something like it, and that we all should "watch this space". So does that mean the concept previews the next generation GT-R or something even more special? We should know all by 2020.