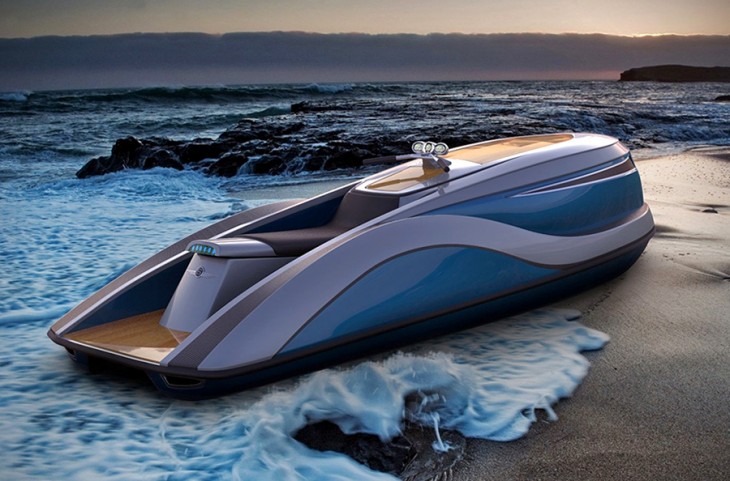 Thinking about it now, it seems odd it's taken this long for someone to come up with the idea of a luxury, high-class jetski or personal water craft. Generally speaking, if you're in the market for a PWC, you have the choice between the more difficult to ride but sportier single-person standy-uppy style, or the more common design with anywhere between one to three seats. Generally speaking they're covered with garish graphics and look like sportsbikes of the water. Nobody, until now, has offered a classy-looking jetski.
The Strand Craft V8 Wet Rod is a 16-feet (4.8 metre) long vessel capable of carrying up to three people. As the name suggests it's powered by a 5.7 litre V8 engine producing 300 horsepower which is connected to a water jet drive. Top speed of the vehicle is a claimed 65 mph.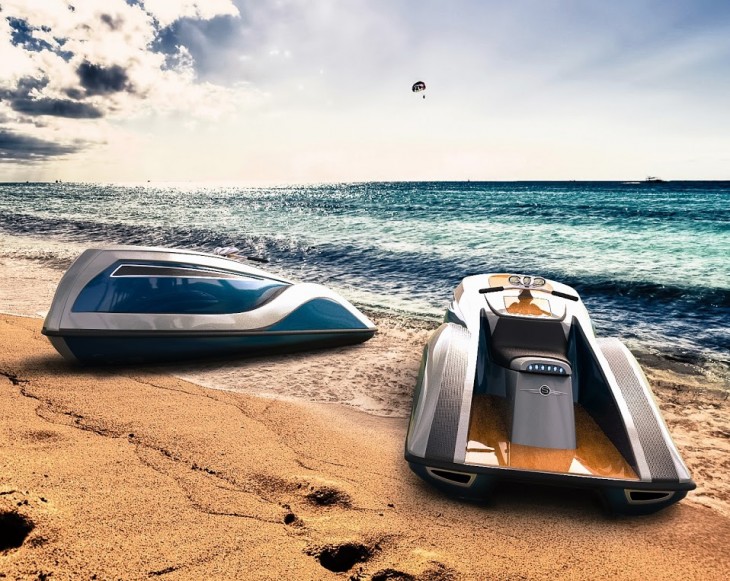 The Strand Craft V8 Wet Rod – designed by Kurt Strand – is built around a carbon fiber hull, and features an under-seat ice box as well as a waterproof luggage compartment. Options include a custom-built trailer, a chrome-plated engine dress up kit, wood or carbon fiber inlays, custom paintwork, a sound system and a GPS system.
Prices for the Strand Craft V8 Wet Rod, which is currently still in development, are said to start at $49,000.