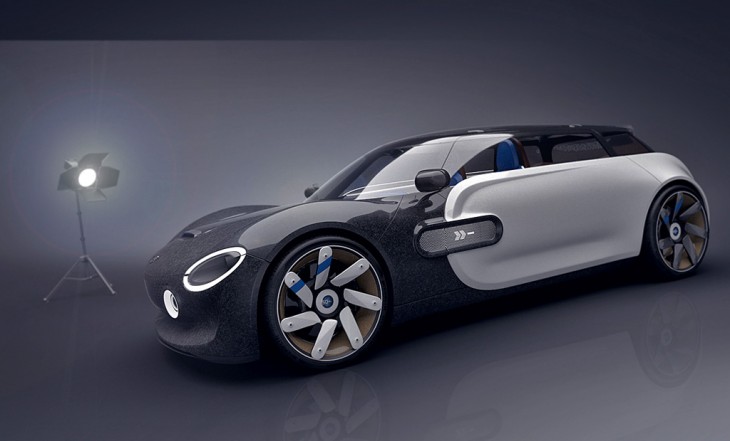 As MINI expands their lineup into increasingly diverse sectors, their original aim – which was to create retro-inspired compact cars which appealed to hipsters and people who think that having a big sticker on their roof makes them "an individual" – seems to have been forgotten. Now they make everything from roadsters to small SUVs, and if seven students from the ISD design university in France have their way they'll also be making quirky luxury executive vehicles.
It's not a bad proposition, BMW, Audi and Mercedes make some great vehicles, but they all stick to a safe formula. They don't exactly take risks when it comes to styling. And that has resulted in some handsome cars, but Audi's lineup in particular has a bit of a Russian doll feel to it, and BMW aren't much different. An executive vehicle with some character is hard to find, and that's where the MINI Businessman concept comes in.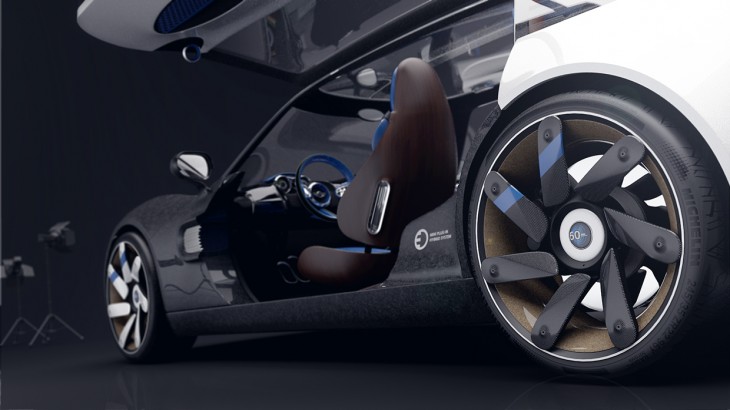 It's targeted at businessmen and successful self-employed types who want to drive a vehicle which stands out from the mass of silver painted German sedans, but also exudes a similar level of quality and luxury. It sits on massive 22-inch multi-spoke wheels, while the bodywork is clearly divided into two parts, a dark-colored front section, and a gloss white-painted rear.
Another interesting aspect of the MINI Businessman concept is its versatility. Its designers have tried to make the car practical for both work and play. To achieve this they've gone for a shooting brake/wagon layout, offering increased interior space. Access to the vehicle is through enormous gullwing doors on either side. These open to reveal an equally modern interior with room for four occupants. Wood veneer features heavily on the inside, where it is used for the front seat shells and also to cover the whole of the rear section, including the floor.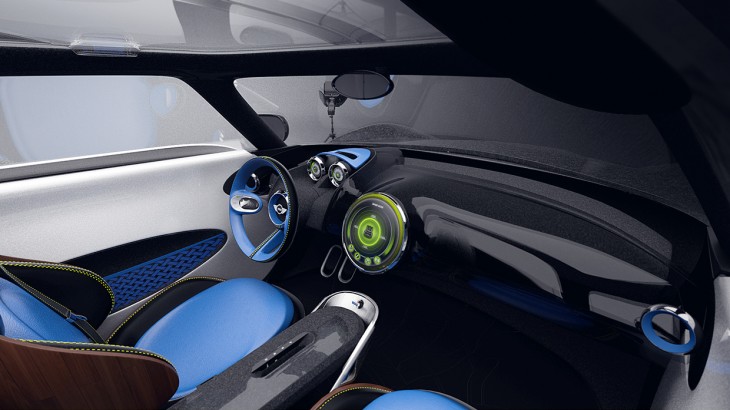 The concept features a full-length glass roof to provide plenty of light to flood into the cabin. The two central panels can be removed to provide an open-air driving experience.
Powering the MINI Businessman concept is a plug-in rechargeable hybrid drivetrain of unspecified size and power.
The MINI Businessman concept was developed by a team of seven automotive design students at the ISD (Institute Supérieur de Design Valenciennes). The project took five months in total, and the results are quite simply superb. The level of quality in the modeling, rendering, and promotional video is as good as any large automotive manufacturer could muster – and they have far more money and resources at their disposal. The designers involved in the project were Cyril Noulette, Jean-Baptiste Epinat, Michael Barthly, Julien Fesquet, Paul Martinez, Jordan Zigang and Maxence Texier.