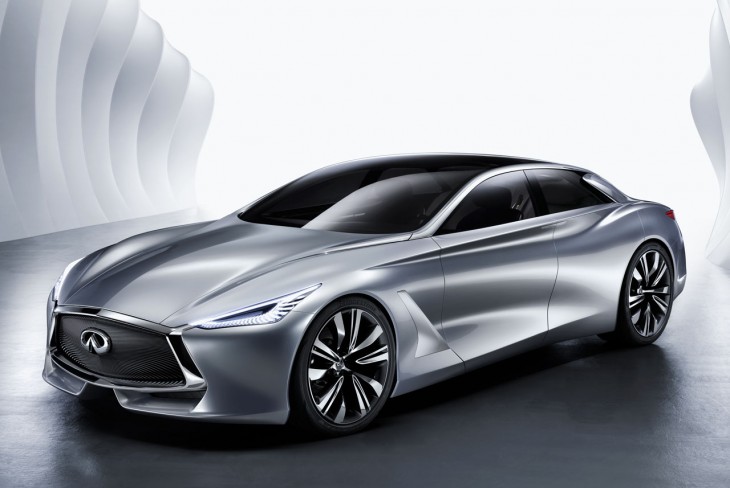 The Infiniti Q80 Inspiration Concept is a luxury four-seater with an extremely elegant and sculpted feel about it. Infiniti say the Q80 Inspiration is a "sensual interpretation of the Infiniti brand". The designers have worked hard to make the concept as sleek as possible. There are no side mirrors, and the windows and roof seem to flow almost seamlessly into the bodywork.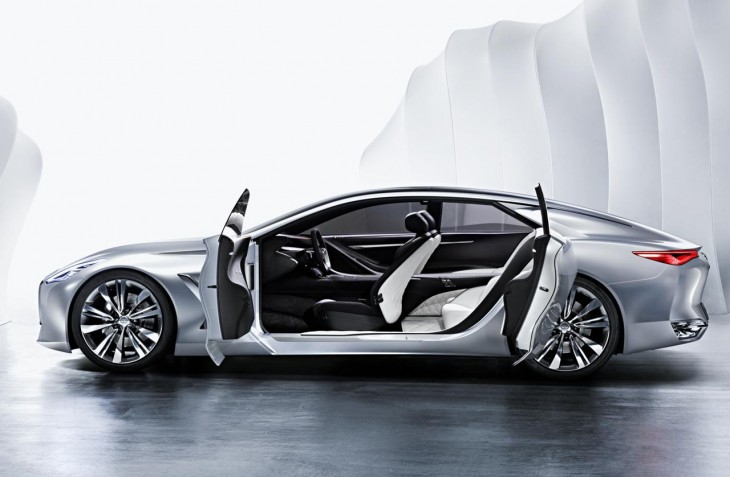 On the inside the Q80 Inspiration offers an unusual 1+1+1+1 seating layout. This doesn't mean the driver and passengers sit in a line. Instead it's Infiniti's round-about way of saying staggered seating. With the driver sitting slightly ahead of the front seat passenger, and the front seat passenger sitting ahead of the passenger sat behind the driver and so on. The interior of the concept is trimmed with leather, with carbon fiber and aluminium used as accents.
The concept also showcases the latest autonomous drive systems and hybrid-electric powertrain technologies.
The Infiniti Q80 Inspiration is 5052 mm (198.9 inches) long, with a wheelbase of 3103 mm (122.2 in) separating the 22-inch multi-spoke lightweight alloy wheels. Additional measurements include a width of 2027 mm (79.8 in) and height of 1350 mm (53.1 in).