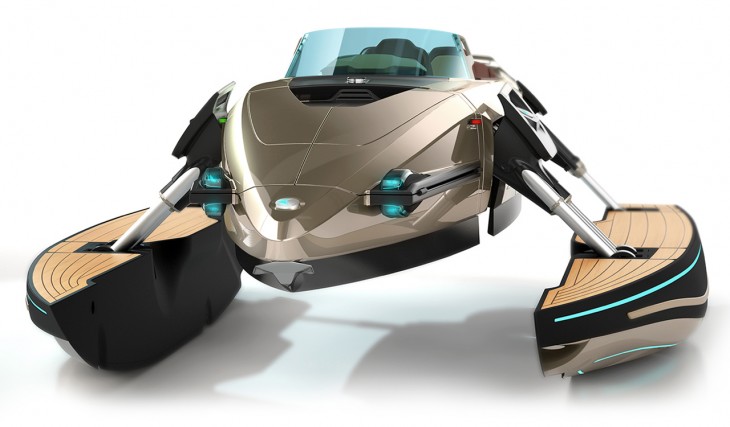 The Kormaran is a speedboat concept with more than one trick up its sleeve. Not content with making something that looks like it belongs on the set of the latest Transformers movie, the creators of the Kormaran have also designed a vessel which can morph itself into a number of different configurations at the touch of a button.
Designed in Germany the Kormaran has been in development since 2007.  The second more advanced prototype is scheduled to be built soon based on a proof of concept prototype constructed in 2012. The company have partnered with a number of specialist companies to build the vessel.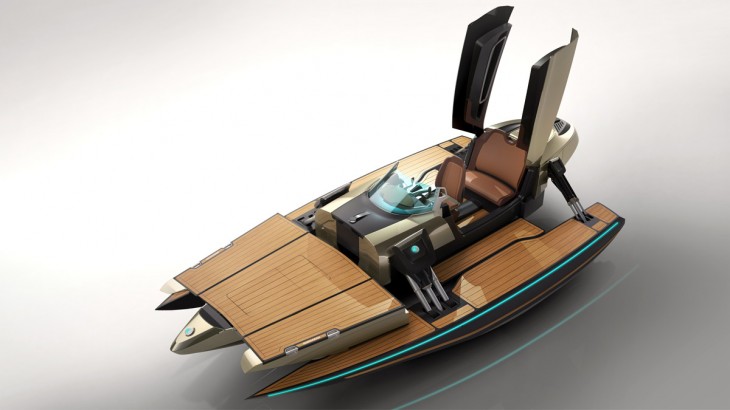 The Kormaran can either be used as a monohull, catamaran, trimaran or high-riding fuel-efficient hydrofoil. In addition the deck can be configured for sunbathing when at rest, or converted for a sinister-looking illuminated "night mode".
The Kormaran is constructed primarily from carbon fiber to try and keep the weight to a minimum. But as there are so many mechanical and hydraulic elements residing within the hull, the overall weight is 1,500 kgs (3,300 lbs). Power for the vessel comes from 3 water jet drives and a 500 horsepower engine. The company quote a top speed of 44 mph.
The interior of the Kormaran features high-spec leather, an automotive-inspired instrument panel and steering wheel, and luxurious teak decking. Oh yeah, and its got rear-hinged scissor doors.
No price has been announced yet.
Source: Kormaran