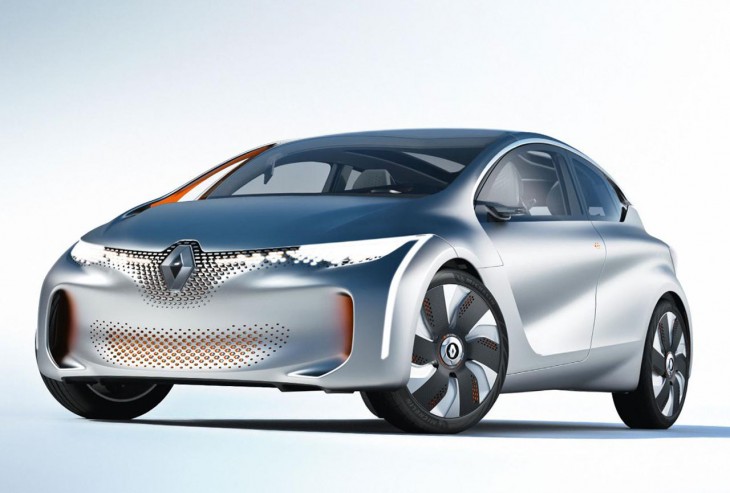 The 2014 Renault EOLAB was used by the French manufacturer to showcase 100 technical innovations which the company say will be appearing on production Renault models over the next few years.
The Renault EOLAB, which takes its name from combining the name of 'Aeolous' God and Ruler of the Winds in Greek mythology, and 'Laboratory', is capable of achieving 1l/100km (282mpg) and 22g/km CO2 emissions on the official NEDC cycle.
To achieve such impressive figures the concept combines a lightweight construction method with a hybrid drivetrain and active aerodynamics. Renault say the EOLAB is roughly 400 kgs (880 lbs) lighter than a comparable production Clio model.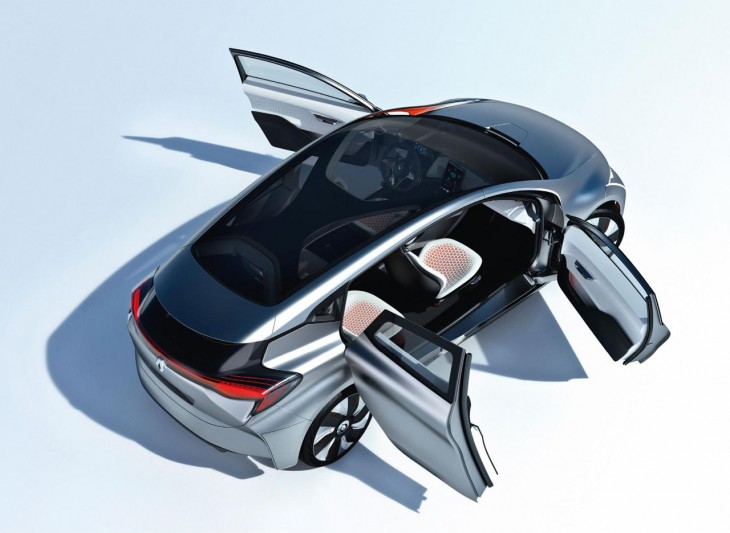 The weight savings have been achieved in numerous areas, but some of the highlights include a magnesium roof, aluminium and composite bodywork, ultra-thin glass, aluminium housings for the running gear, thinner interior trim and lighter plastics with an air bubble matrix, and a simplified braking system which uses less components.
Overall the weight-saving breakdown looks like this:
Body: 130kg saved,
Trim and equipment: 90kg (286 lbs) saved,
Suspension: 70kg (154 lbs) saved,
Engine peripherals: 30kg (66 lbs) saved,
Powertrain: 60kg (132 lbs) saved,
Electrical equipment: 20kg (44 lbs) saved,
The active aerodynamics included in the EOLAB's design include a variable ride height suspension system, an active front spoiler which deploys at highways speeds to reduce airflow under the car, flaps behind the rear wheels which open to reduce drag and turbulent air around the rear of the car, and active wheel covers which close up to reduce drag but open up when an in-built temperature sensor detects the brakes need cooling.
The drivetrain consists of a small three-cylinder 1.0 litre petrol engine with a power output of 75hp. It is mated to a clutch-less transmission based on a compact and economical three-speed gearbox. In the clutch casing is a permanent magnet electric motor fed by a 6.7kWh battery. The electric portion of the drivetrain is sufficiently powerful to propel the car on its own for up to 40 miles.