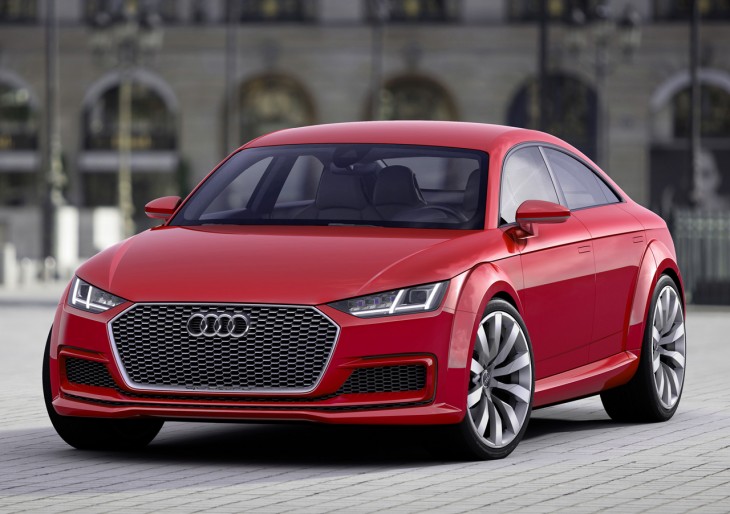 When the Audi TT was first launched in 1998, few would have guessed it would have become such an automotive icon, and literally nobody would have thought slapping an extra set of doors on would have actually improved it. But it does.
With the Audi lineup ranging from the A3 sedan to the A6 sedan more or less looking like different-sized clones of each other, the TT Sportback looks refreshingly different. It has a freshness to it which has been lacking from some of Audi's most recent production cars. Interestingly however, despite the extra doors, the TT Sportback concept is only 12 inches (29 cm) longer than the current TT coupe, and the wheelbase is only 4.7 inches (12 cm) longer.
The Audi TT Sportback takes its styling inspiration from the TT, obviously, but also takes a bit of influence from the larger A5 and A7 Sportback models. It's a well-balanced design. Solid, nicely proportioned, and beautifully executed. The fact it's also packing a 400 horsepower 2.0 litre turbocharged engine under the hood is merely the icing on the cake.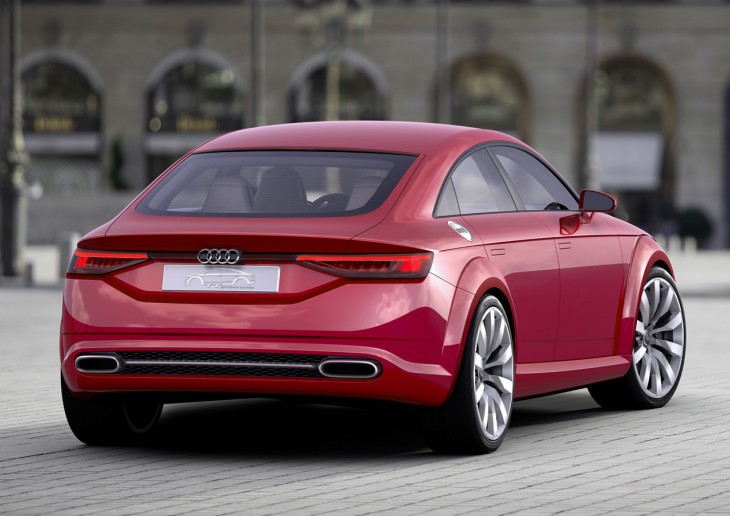 That engine is connected to a seven speed S tronic twin-clutch transmission which channels power to all four wheels via a quattro AWD system. 0-62 mph (100 km/h) takes just 3.9 seconds, while the top speed is an electronically limited 155 mph. Despite all that the car offers 40 mpg, mainly because of lightweight construction techniques and materials.
On the inside the Audi TT Sportback concept has room for four occupants, and unlike the 2+2 TT, the rear seat occupants are able to actually have legs. The rear seat occupants are separated by functional storage compartments and a comfortable armrest. The backrests can be folded down so that large objects can also be stowed in the luggage compartment beneath the tailgate.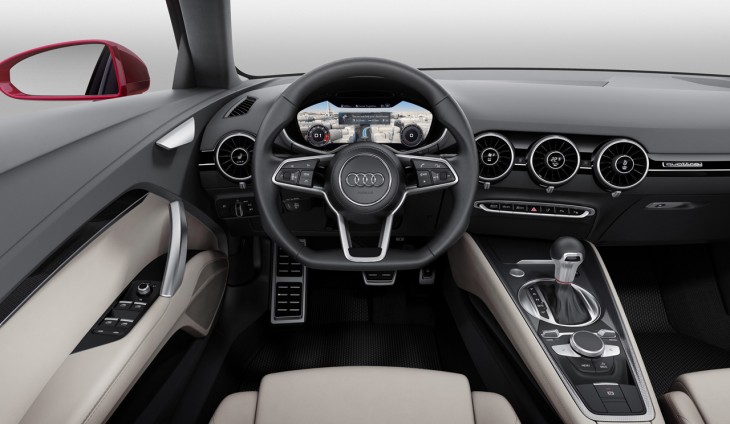 Up front, the Audi virtual cockpit is carried over from the regular TT, as are much of the interior design details. The door armrests, the centre console and the seats feature a new soft leather in parchment beige, while the door top shoulder is upholstered in beige Alcantara. The instrument panel and the door trims contain decorative surfaces with a dark aluminium look. Further accents in this look are provided by the clasps on the sides of the seats and the trim rings on the air vents.