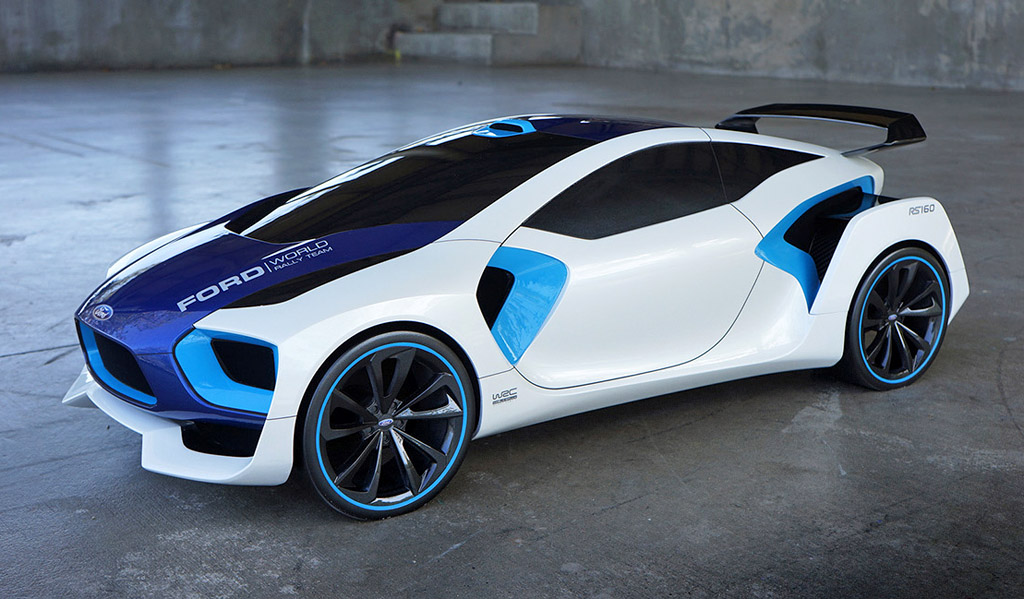 If there's one thing you can say about rallying, it's that its one of the best motorsports for spectators. It's full of excitement, highly unpredictable, and the skills of the drivers (and navigators) as they ply their trade over, roads, gravel, dirt, and snow are almost superhuman. Mix that up with a rally-inspired affordable hot hatch you can buy from your local Ford dealer and you potentially have a recipe for instant sales success.
That's what Japanese designer Ken Nagasaka, a graduate of the Art Center College of Design in Pasadena, California thinks anyway. His Ford WRC RS160 concept takes all the features of  a rally car, like maneuverability, customisability, performance and aggressive styling, and wraps it up into a compact mid-engined hatchback. Think of it as the next generation Ford Racing Puma if you will.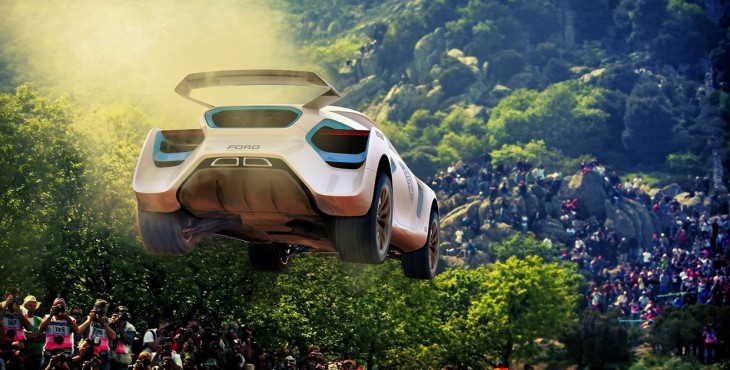 The Ford WRC RS160 is covered from front to back in an assortment of aerodynamic aids designed to increase downforce, improve cooling and reduce drag. It's resulted in a car which looks like it belongs in competition motorsport, rather than sat on someone's driveway waiting for a weekend blast to the shops and back. The styling of the car was inspired not only by contemporary rally cars, but also by modern sports gear, like bicycle helmets, running shoes and articulated spine protectors.
Due to its rally car roots. the concept sits a little higher than most sporty hot hatches or sports cars. Inside there is only room for two people, and they sit ahead of the mid-mounted 1.6 litre 4-cylinder turbocharged engine.
It certainly would open up a unique vehicle segment of affordable, compact, off-road capable sports cars. Ford, or come to think of it, no major manufacturer, offers such a thing at the moment.