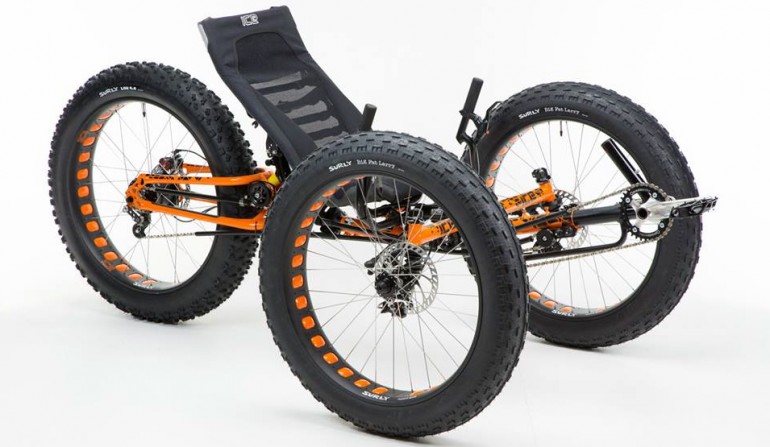 Admittedly there is only a very small market for this unusual trike. But it's pretty cool nevertheless. The Inspired Cycle Engineering (ICE) 'Full Fat' recumbent trike is an almost exact copy of the tricycle used by Maria Leijerstam, the British adventurer who last year became the first person to cycle to the South Pole.
While it's highly unlikely that most buyers of the ICE Full Fat tricycle will use their machines for arctic exploration, for anyone who lives in an area which experiences heavy snowfall in winter, and want to continue cycling throughout the year, it could be ideal.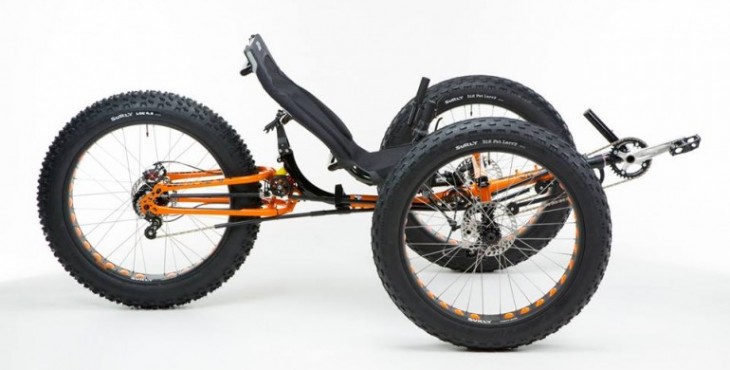 The name Full Fat refers to the fat tires fitted to the trike – similar to those found on the Rungu Juggernaut. In this case two Surly Big Fat Larry 4.7 inch front tires, and one Surly Lou 4.8 inch rear tire. The bike also has front and rear suspension with 4-inches of travel, a 14-speed rear hub transmission, disc brakes front and rear, a parking brake, an Ergo-Flow mesh seat, and a 4130 chromoly frame. In addition the frame folds up, making transport and storage easier.
The price for standing out? Well it's not cheap. A fully equipped ICE Full Fat tricycle comes in at $7,200. However if you're happy with a simpler transmission and no front suspension the price drops to $5,400.