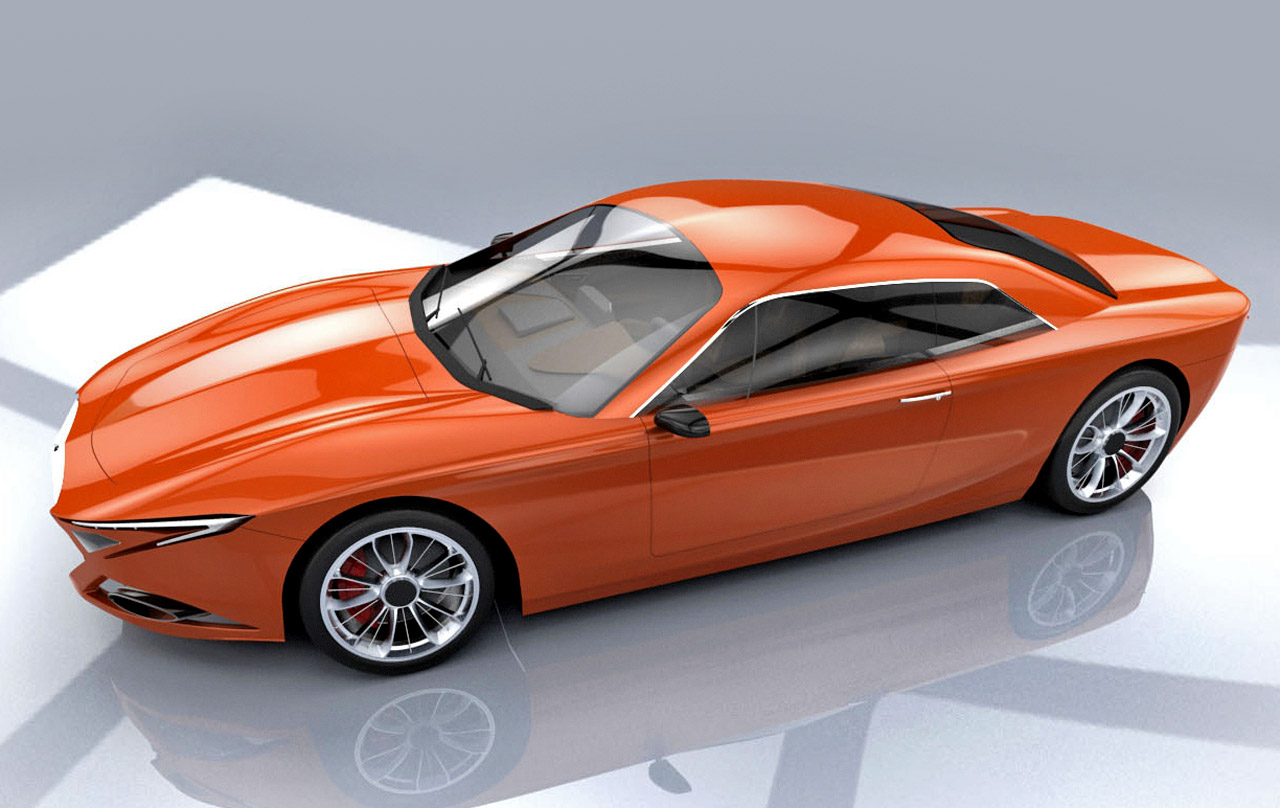 Lancia have always liked to be a bit different. Sometimes it's worked their favor, take the Lancia Stratos, Lancia Spyder and Lancia Delta Integrale for example. Other times it hasn't worked out so great. Cue the Trevi, Dedra, Kappa, Lybra and pretty much most of their current lineup.
Lancia's been dancing with death (again) for a while now, and in 2014, Fiat CEO Sergio Marchionne, announced that Lancia would stop exporting cars, and they would only be sold in Italy. It's a sad time for a company which has been building cars for over 100 years, and has a cabinet full of World Rally Championship trophies. But they've fallen a long way since their heyday, and instead of producing desirable luxury autos, as well as the occasional homologation special, they now make quirky looking rebadged chryslers.


Italian designer Aurelio Argentieri thinks Lancia should look to their past for salvation. His retro-inspired Lancia Gamma Coupe concept draws inspiration from the Pininfarina styled Lancia Gamma Coupe model the company produced from 1976 to 1984. Both cars share the same boxy shape, although the concept has a much busier front end in comparison to the original.
In addition to reviving the Lancia Gamma Coupe's name, Argentieri also wanted to inject some elegance into his design by giving it a long, sleek, low-slung stance, befitting of a grand touring coupe.
Sadly, it's not something Lancia's overlords at Fiat Chrysler Automobiles (FCA) are considering, even in their wildest fantasies. Instead they seem content to slowly let one of the world's oldest car manufacturers slowly rot away to nothing.