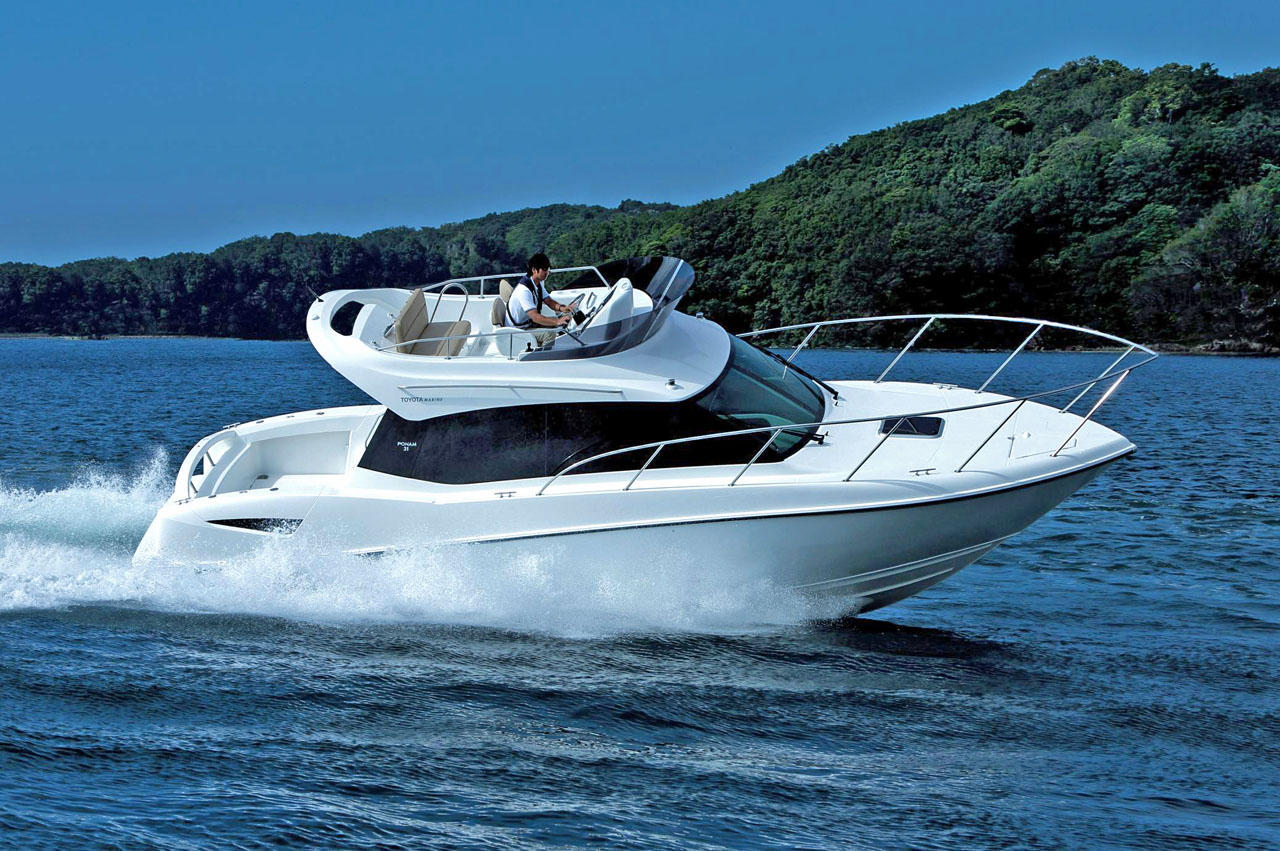 Toyota Marine, yes there is such a thing, have just launched their latest product. Called the Ponam 31, the 31-foot vessel is just the latest in a line of boats Toyota have been producing since 1997.
The Ponam 31 is a versatile vessel, and Toyota say it belongs to a new class of boat called the sports utility cruiser. That means it's as happy hauling people out for a fishing trip, as it is playing host to a little party for up to 12 people. It's also got the performance to get around the water in a hurry thanks to a pair of 3.0 litre direct-injection diesel engines – which are derived from the engine normally found in the Land Cruiser Prado.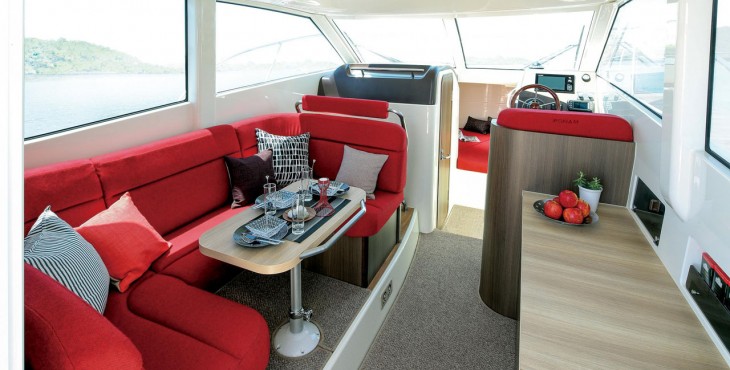 The Toyota Marine Ponam 31 consists of a 31-foot aluminium hull, and offers a spacious interior on the upper deck, as well as extra amenities below deck. The open-plan flybridge above the cabin offers excellent visibility, ideal for locating schools of fish, or just taking in the sights.
The Ponam 31 borrows a number of features from Toyota's decades of car building experience and turns them into something better suited to watercraft. Toyota's Drive Assist system makes an appearance as a pilot support system, while the Toyota Virtual Anchor System is an automatic control system which holds the boat in position and maintains the heading of the bow.
Interestingly, the Ponam 31 is probably one of the most expensive vehicles Toyota currently makes for the average consumer. The retail price is 29M Yen, roughly $273,000 (£170,000).
Oh, and just in case you were wondering, the name Ponam is derived from the Maori name for New Zealand's South Island – Te Waipounamu.