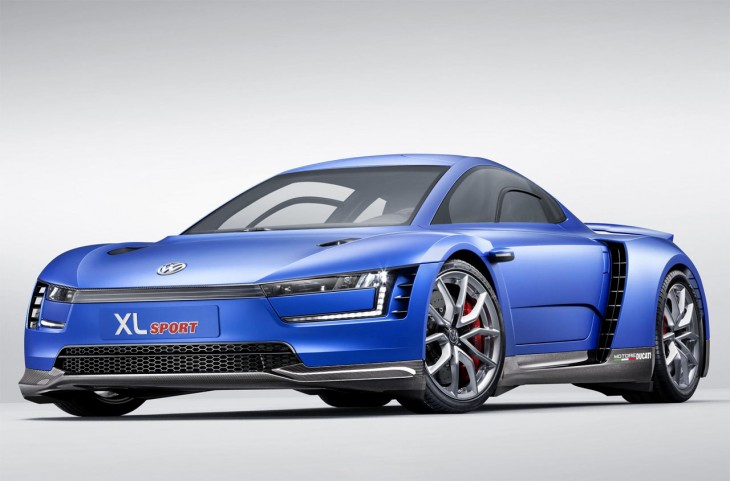 Well, the rumors from 2013 were true! Volkswagen was indeed working on a Ducati T-Twin engined super-frugal sports car based on the XL1.
The Volkswagen XL Sport is unique in so many ways. Firstly it looks like nothing else (except for a cheap copy of an Audi R8 from some angles). Secondly it has a lower drag coefficient and better aerodynamics than almost every sportscar ever built. And thirdly it's powered by a 1.2 litre V-twin superbike engine producing 197 horsepower. It's a masterclass in efficiency, engineering and technology, managing to achieve 168 mph from just two cylinders.
The powerplant at the center of the car is one of the most advanced and powerful motorcycle engines ever built. Thanks to its tough, lightweight titanium connecting rods, the 1199 cc double-overhead camshaft engine can rev up to 11,000 rpm without tearing itself into a million very tiny pieces. It's light too, due to a multitude of magnesium components, including the clutch, cylinder head and oil pan covers. The transmission is a 7-speed DSG dual clutch unit which sends the power to the rear wheels.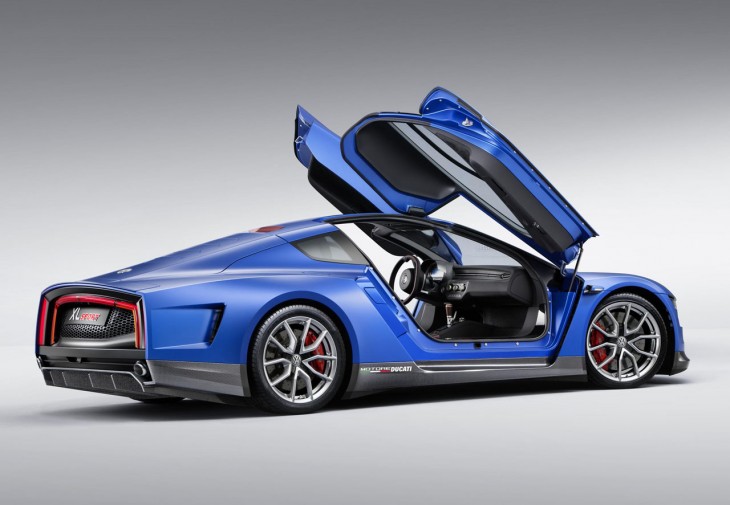 Throughout the car Volkswagen have tried to cut as much weight as possible. The wheels for example are made from magnesium, saving up to 53 lbs in comparison to aluminium units. The body is made from carbon fiber reinforced polymer, and the windows are made from thin polycarbonate. The overall result is a two-seater enclosed sportscar with a weight of just 1,962 lbs (890 kgs).
Despite being based on the XL1, the XL Sport is fairly different in dimensions. The XL Sport is longer and wider, mainly due to the packaging requirements of the drivetrain, but also to gain additional downforce for improved driving dynamics. The vehicle's aerodynamics are one key reason the car performs so well. The coefficient of drag (Cd) of 0.258 and the low frontal area of 1.7 sq m combine to give a CdA of 0.44 sq m, one of the best values ever achieved in an automobile. Aerodynamic tricks incorporated into the Volkswagen XL Sport  include special vanes that direct the air at the front into specific channels, wheelarch vents, an optimized underbody, lift-reducing air ducts in the hood, an extendable rear spoiler (powered by the same unit as in the Lamborghini Aventador), and adaptive air vents incorporated in the rear hatch.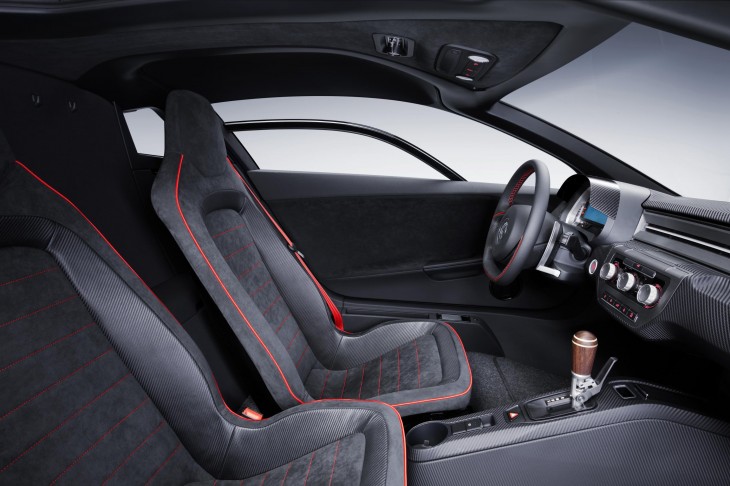 The interior of the XL Sport is similar to that found in the XL1, however it has been redesigned to suit the sportier character of the car. It features a digital instrument cluster that includes a lap timer and oil pressure display, a carbon fiber cowl which extends across the top of the instrument cluster to completely eliminate reflections and aluminum-alloy shift paddles behind the steering wheel.