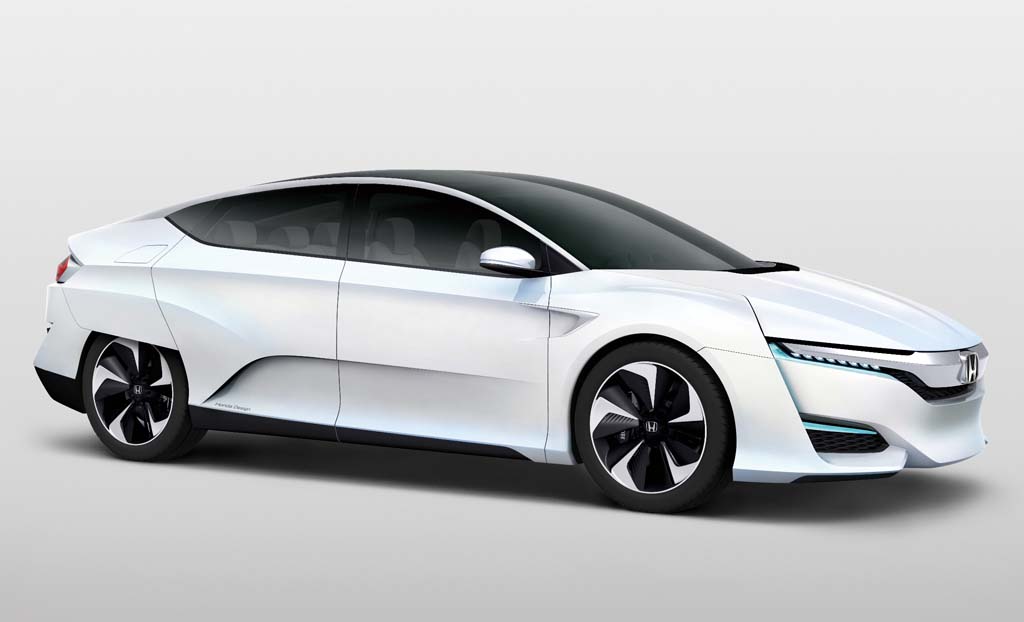 At the 2014 LA Auto Show, Toyota rolled out yet another fuel-cell vehicle (FCV).  The logically-named  Honda FCV Concept previewed an all-new production model which will go on sale by the end of March 2016 in Japan, and later arrive in both U.S. and European markets.
The production version of the Honda FCV concept will be a successor to the FCX Clarity, the company's current fuel-cell powered model. The concept, and the subsequent production car, have been engineered to offer improvements in performance and efficiency, while also being cheaper.
The redesigned fuel-cell stack installed in the concept is 33-percent smaller than the previous fuel-cell stack, but achieves an output of more than 100 kW, improving the overall performance by approximately 60-percent compared to the previous version.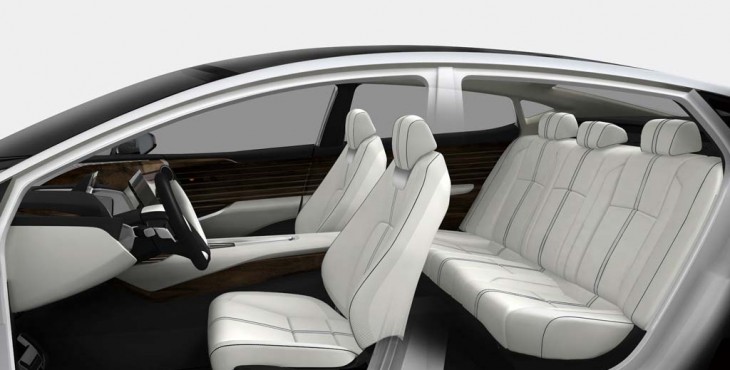 The FCV concept also features a high-pressure hydrogen storage tank, which allows for a range of 435 miles (700 km) before refueling. The tank can be refilled in just three minutes.
In terms of styling the 2015 Honda FCV Concept is fairly attractive. It's not a show-stopper, but it looks well proportioned with a spacious 5-seat interior. The streamlined shape, as well as the partially covered rear wheels, should all help reduce overall drag and increase fuel efficiency. Honda say that while the FCV concept and the first production model will be a sedan, the smaller fuel-cell stack and overall powertrain layout will allow for other vehicle configurations in the future, providing more choice for buyers.
In addition to the 2015 FCV concept car, Honda also unveiled the Honda Power Exporter Concept. This is a portable electric power source that can be connected to the car, and allows for up to 9kW of AC power.