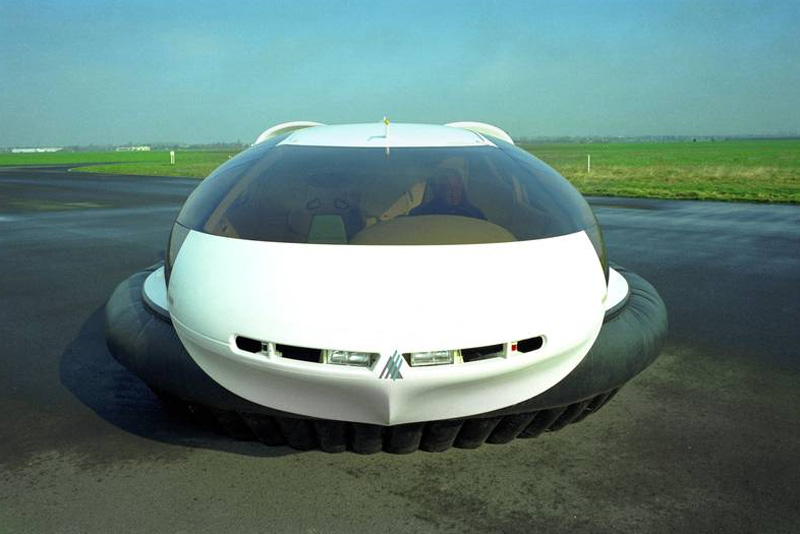 ABS Hovercraft are a British manufacturing firm specializing in large hovercraft construction. Their current model is the M-10, and it comes in a variety of configurations, military, commercial and cargo versions to name but a few. But back in the late '90s the firm were involved in a project along with a team of German engineers, headed by Albert Blum, to build an experimental 6-seater hovercraft called DONAR.
The DONAR hovercraft was built using lightweight composites and had a sleek, fully enclosed cabin. The vehicle was used to experiment with a range of technologies and innovations the company could introduce into its production models. But at the same time the company kept the possibility of a production model in mind.
The DONAR prototype featured a number of eye-catching features. Firstly, although it might look a little dated now, in the 1990s its spaceship like appearance made it look like something out of a sci-fi movie. It had gull-wing doors too, and the 6-seat interior featured air-conditioning, a GPS system and a sportscar like layout for the driver and front seat passenger.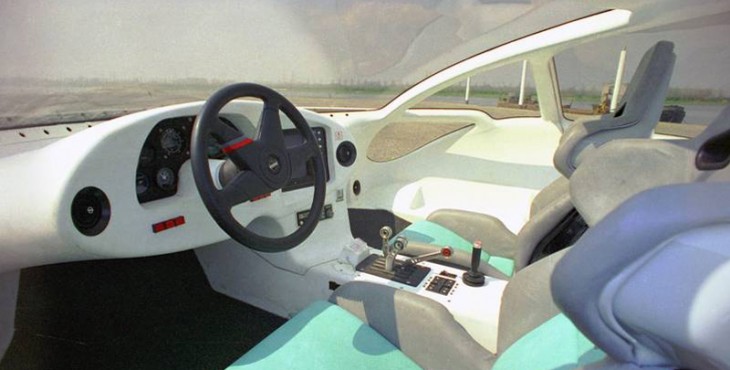 Powering the DONAR hovercraft was a 12 cylinder BMW M70 engine which produced 300 horsepower. Variations of this engine were used in the BMW's 7-series models, the 850CSi, and a highly modified version was used in the McLaren F1. One of the innovations of the hovercraft's drive system were the low-noise ducted propellers which were made from carbon fiber. The thrust system featured independent reversible pitch-propellers and a V-rudder system for banking in turns. It also featured an air brake for better maneuverability and.
Testing of the DONAR Hovercraft prototype revealed two main points.
1) Composite hulls and bodywork had numerous advantages over vessels primarily constructed from aluminium – the previous material of choice.
2) Despite is power and a closed cockpit, the 25-foot (8 meter) DONAR was best suited to moderate sea conditions, on inland waterways, channels and lakes. Larger hovercraft are needed for full seaworthiness.
As a result of the project, ABS Hovercraft developed the successful M-10 hovercraft, the first production hovercraft of its kind to be made entirely from composite materials.
DONAR Hovercraft specifications:
Top Speed: 75 mph
Range: 310 miles
Empty Weight: 3306 lbs (1,500 kgs)
Length: 25 feet (7.6 meters)
Check out the unbelievably cheesy promotional video (even for the '90s) below!