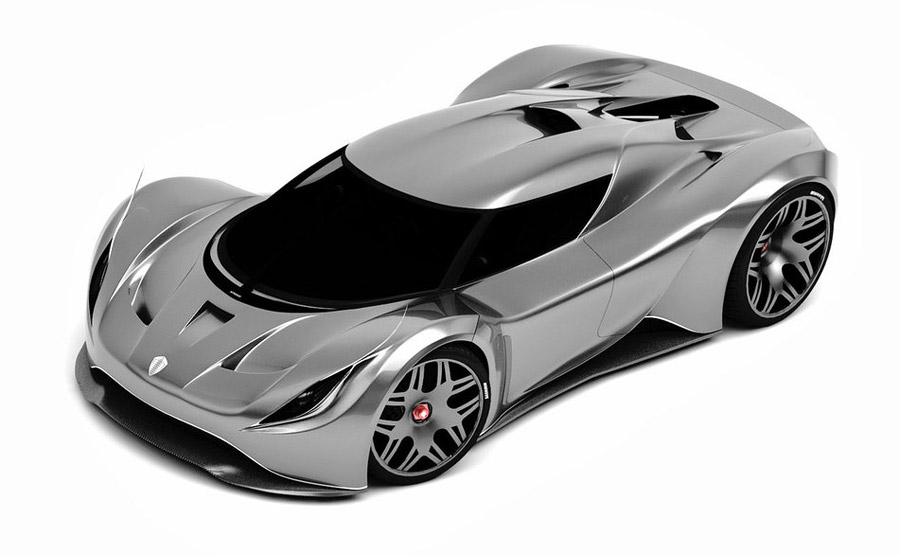 Koenigsegg supercars are at the pinnacle of automotive engineering. Since 2002, when they exploded onto the hypercar scene with the CC8S, right up until their latest model, the Agera R, they've always pushed the limits and been a little different from the typical Italian supercar. Their previous models are certainly a tough act to follow. How do you stand out when the previous model is a carbon-fiber bodied, V8-powered supercar with a 273 mph top speed?
Designer Maher Thebian's answer is to create a car with even more over-the-top styling. But also one which is readily identifiable as belonging to the Swedish manufacturer. From the front, the Koenigsegg RAGE concept has a similar nose, and the wraparound windscreen is also familiar to previous Koenigseggs. The wheel arches are more pronounced than previous models, and there is less ventilation for the mid-mounted engine due to smaller lateral air intakes.

But the smaller air intakes would tie in nicely with Koenigsegg's plans to build an entry-level model in the near future which would be less powerful than the Agera, and also cost around half the price. Although that still means somewhere in the region of $600,000.
Thebian hasn't specified an engine for the RAGE concept, but considering Koenigsegg's love of forced-induction V8s, that would probably be a good place to start.