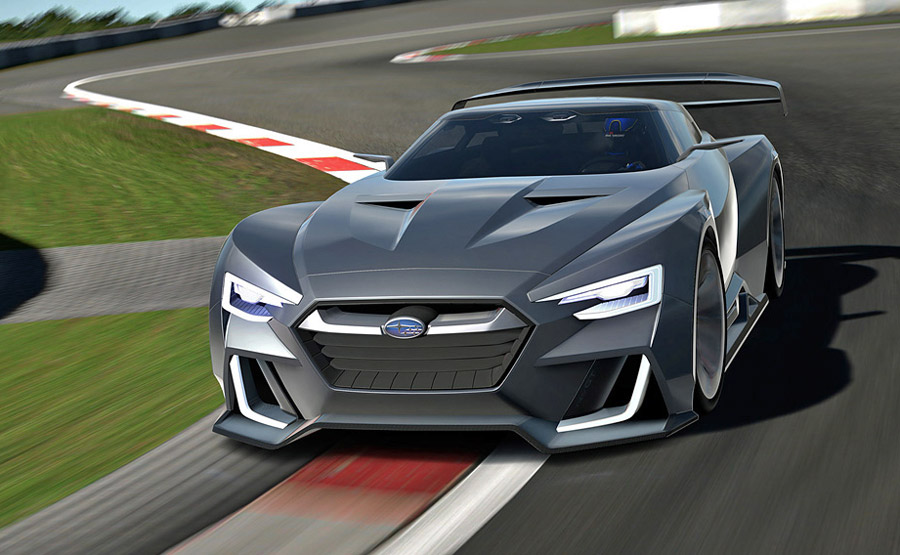 Late in 2014, Subaru joined the likes of BMW, Mercedes-Benz, Aston Martin, Volkswagen, Nissan and Mitsubishi, by creating a digital race car specifically for the driving game Gran Turismo 6.
The Subaru Viziv GT Vision concept is a pretty mean machine, but already there's a bit of a backlash over the fact it's clearly more of a road racing machine than a rally car. This betrayal of Subaru's motorsport heritage isn't entirely unforgivable, but it is a little disappointing given the long history the company has in the world of rallying.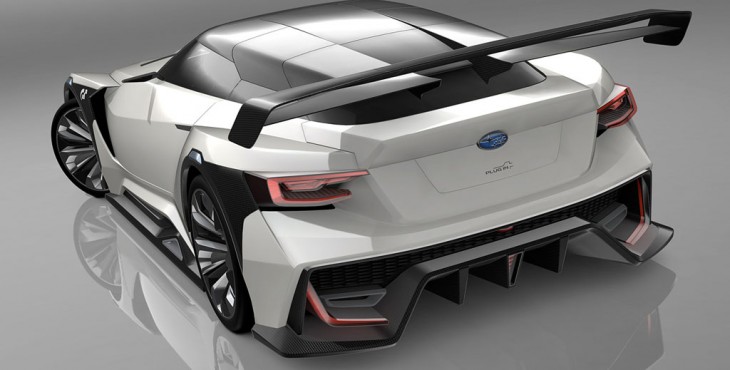 But what isn't disappointing is the Subaru Viziv GT Vision's drivetrain. It might say "plug-in" on the back and be sporting a hybrid setup. But thanks to a turbocharged 2.0 litre 4-cylinder and three electric motors, the AWD car has 591 horsepower and 593 lb-ft of torque waiting at the bottom of its digital accelerator pedal.
In terms of appearance the concept looks great. Maybe a bit too pointy in places – curves were clearly outlawed in the Subaru design studio during its creation – but overall the supercar / shooting brake design works brilliantly.
The Subaru Viziv GT Vision concept was made available for download after online Update 1.14.