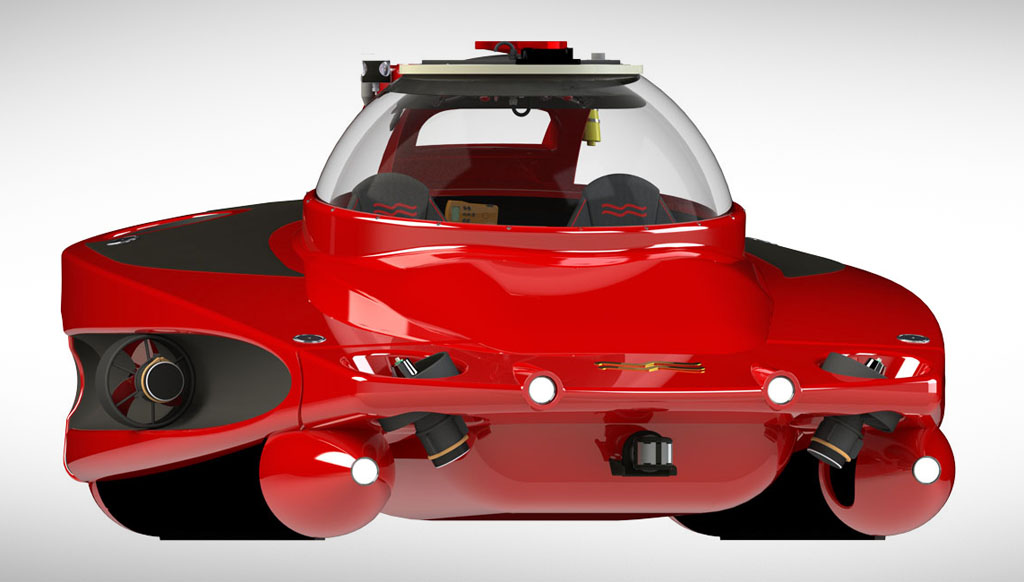 The Dutch company U-Boat Worx has been building commercial submersibles for a while now. Their subs come in a variety of models, in fact they make no less than 7 different machines, ranging from 2-person light duty subs and 5-person leisure subs, to deep water (330 ft / 1000m) exploration subs. But one thing which stands out with U-Boat Worx submersibles is their styling. They always look like something out of a sci-fi film.
The latest addition to the U-Boat Worx lineup is the HP Sport Sub 2. It's a compact and ultra-lightweight sub which has been designed to act as a luxury toy for superyacht owners. Illustrating its small size and weight, the 2-man sub can even be towed behind a car.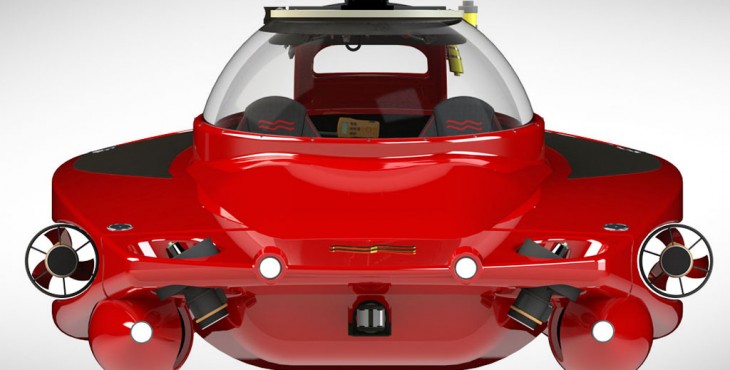 U-Boat Worx founder and chairman, Bert Houtman, said of the HP Sport Sub 2: "The design is attractive, but above all, safe and functional. We've adopted a very different look compared to traditional submersibles, but without compromising safety and ease of use – the ability to easily board the craft at the surface, for example." He went on to explain that the sub is suitable for use on superyachts 30 meters and more in length.
The U-Boat Worx HP Sport Sub 2 has a 100-meter (330-feet) depth-rating and weighs only 4,850 lbs (2,200 kg). Interior equimpent includes a touch-screen interface, controls from either seat, underwater communication system, a depth sounder, air conditioning system, and a navigation system. Other features of the sub include high-powered underwater lighting and imaging sonar.
The U-Boat Worx HP Sport Sub 2 will go on sale later in 2015. The asking price is 1,000,000 EUR ($1.35 million).