The Infiniti Concept Vision Gran Turismo is the Japanese company's virtual race car designed and engineered (in the virtual world) to compete in Gran Turismo 6 racing game from Polyphony digital.
The Infiniti Concept Vision Gran Turismo was created by a team at Infiniti's design studio in Beijing, who won an internal design competition between the company's various design studios around the world. The styling inspiration for the car is said to come from "romantic and sensual Asian creativity" – which clearly isn't just a load of marketing drivel.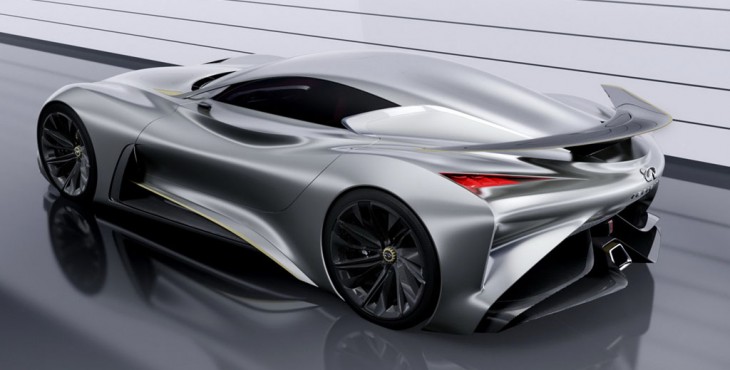 What isn't drivel, and is in fact pretty exciting, is the fact Infiniti have said some cryptic stuff about taking the car to "a real race one day". And if they do then it'll clearly come ready for battle, powered by a 4.5 litre naturally aspirated V8 engine backed up by an electric motor of unspecified size. The car has also been envisaged with a 45/55 front/rear weight distribution which Infiniti say helps the car drift better. The car has been extensively tested on the virtual track by engineers at the company to help refine the dynamic characteristics.
The Infiniti Concept Vision Gran Turismo also features advanced aerodynamics in the form of under-floor airflow control, front splitters and a rear diffuser, and a uniquely shaped rear spoiler.