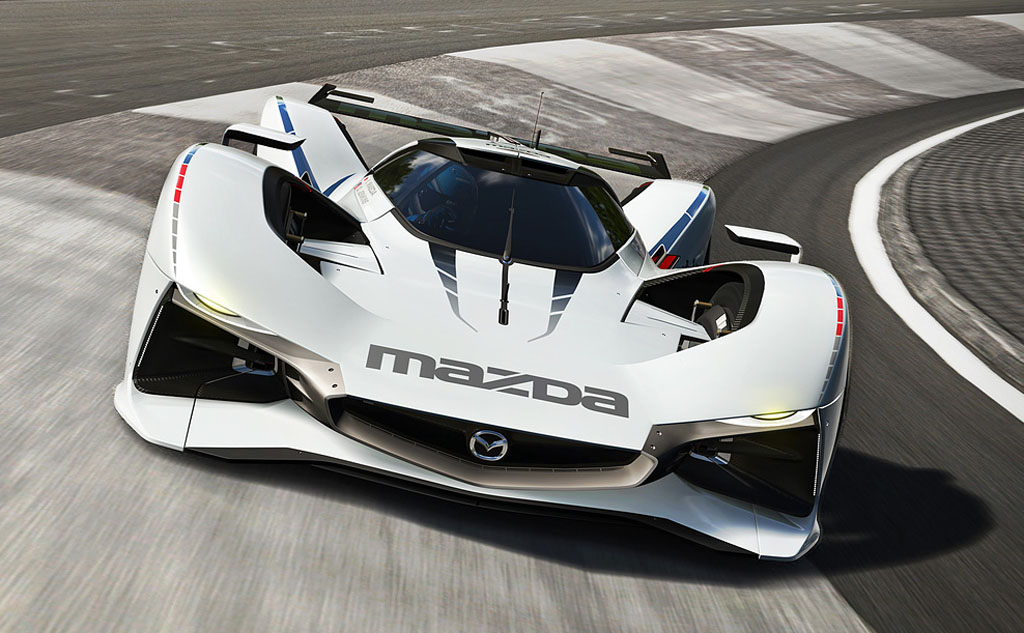 The Mazda LM55 Vision Gran Turimo is Mazda's virtual race car for the driving game Gran Turimo 6. The LM55 concept pays homage to the rotary-engined 787 B race car which Mazda used to win the Le Mans 24 hour race in 1991. But as well as taking a cue from the past, much of the LM55 Vision Gran Turismo concept's styling is inspired by Mazda's Kodo design language used on their current range of cars, including the all-new Mazda MX-5.
The Mazda LM55 Vision Gran Turismo features a lightweight construction, with carbon fibre components, including a monocoque chassis clad in an eye-catching "atmospheric-white" paint. The drivetrain, which Mazda hasn't gone into detail about yet, is said to offer "power, efficiency and durability".

The Mazda LM55 Vision Gran Turismo racer can be obtained in GT6 by one of two ways. After the latest update has been installed, the car can be won by completing a lap (regardless of the lap time) in the new Seasonal Event – but this option is only available only for a limited time. Alternatively the car can be bought from the VISION GT area within the CARS section in MY HOME.