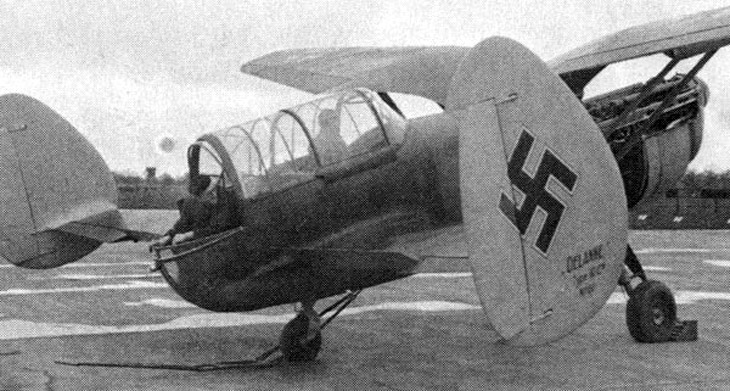 The Arsenal-Delanne 10-C2 was an unusual prototype aircraft developed by the French aeronautical designer Maurice Delanne. Delanne had some innovative ideas regarding aircraft design back in the 1920s and 1930s. He wanted to develop lighter, better performing aircraft, and also aircraft which were more stable, easier to fly and more affordable.
His work revolved around tandem wing aircraft. Tandem wing aircraft use a pair of wings, like a biplane, but instead of one wing above the other, the wings are positioned  away from each other, one towards the front of the aircraft and one towards the rear.
In 1932 he began testing his tandem wing Arsenal-Delanne 10-C2 design in the wind tunnel. He found it had good flight characteristics, including a low stall speed and a well-balanced aircraft with a wide center of gravity range.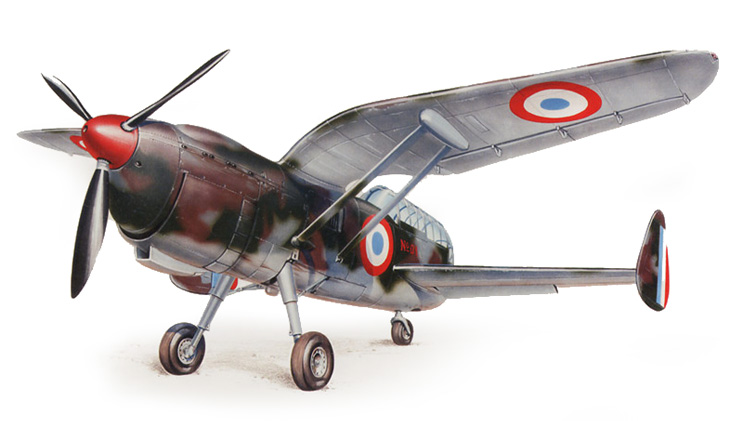 Due to the promising initial results, Delanne was provided with funds by the French Air Ministry to develop a prototype. The aircraft was conceived as an aerial surveillance platform. It was to be a two-seater, with the pilot sitting towards the front of the cockpit, and the rear observer/gunner at the very rear. In total eight final designs were considered of the Arsenal-Delanne 10-C2, but only two prototypes were ever built.
The aircraft used an all metal stressed-skin construction method. The pilot and gunner sat in a cockpit positioned toward the rear of the aircraft. The rear gunner had an exceptionally good field of fire. The Arsenal-Delanne 10-C2 was powered by an 860 horsepower Hispano-Suiza 12-cylinder engine.
Unfortunately for Delanne, Nazi forces confiscated his aircraft when they occupied the town in which his factory was situated. Work continued on the aircraft until it was completed in 1941. Although unbeknownst to the Nazis, Delanne sabotaged his own design by secretly changing the specifications. The aircraft was eventually taken to Germany for further trials. Nothing is known of its fate.