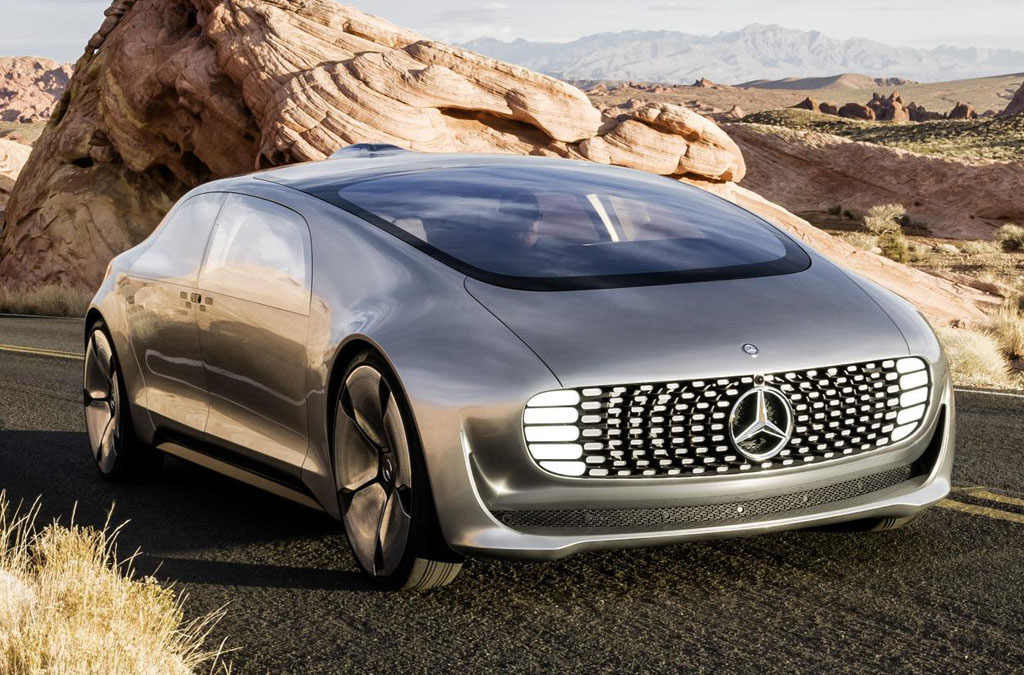 Mercedes-Benz chose the Consumer Electronics Show (CES) in Las Vegas to unveil the F 015 Luxury in Motion concept. The car is a vision of the future of autonomous driving from Mercedes-Benz.
At over 5 metres long and 2 metres wide the concept is roughly the size of a long-wheelbase S-Class, but with a practical one-box design and wheelbase of 3.6 meters, the car has been designed to maximise interior space.
The futuristically styled four-door F 015 concept showcases a number of new technologies being evaluated by Mercedes for inclusion on future production models. Featured technology includes a sophisticated autonomous driving system and something called the "digital activity space" that Mercedes-Benz predicts will allow occupants the freedom to use their time on the road more productively than is the case today, especially in urban driving environments.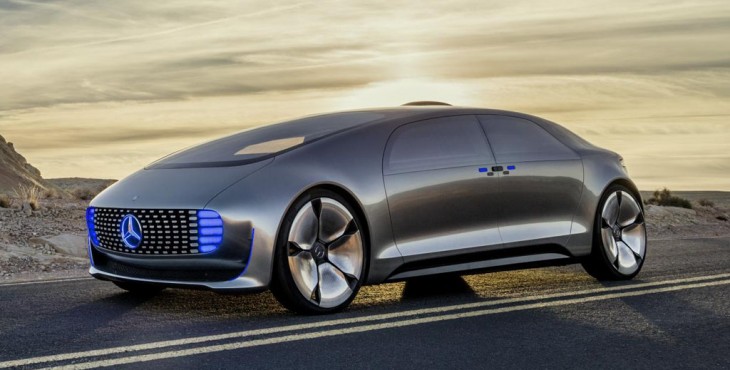 Newly developed software provides the car with artificial intelligence, which Mercedes says will be critical to building trust between humans and cars as autonomous driving is introduced in the coming years.
One of the systems integrated into the F 015 Luxury in Motion concept is a designed to aid pedestrians. When in autonomous mode, the car can detect pedestrians waiting to cross the road. The car will bring itself to a halt, project a virtual zebra crossing on the road, and then prompt the pedestrian to cross using external speakers which say "please go ahead".
The concept's overall weight has been reduced by using a combination of Carbon-fibre-reinforced plastic, aluminium and steel to construct the body. This has resulted in a reduction of roughly 40 percent when compared to more traditional construction techniques. Both the front and rear-hinged doors open to 90 degrees with no B-pillar to aid access to the interior.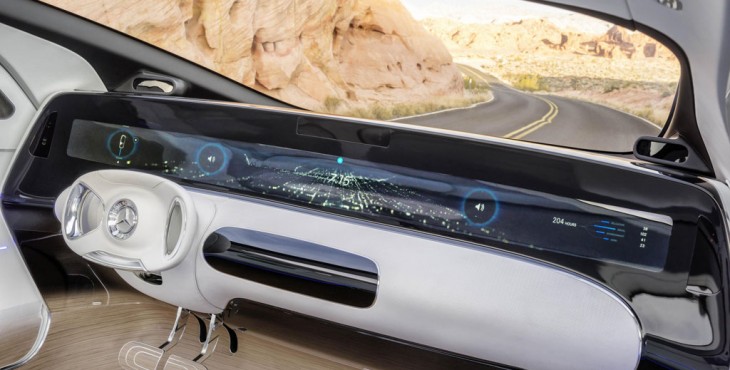 Inside the car, the designers have alluded to their vision for a future luxury car for the year 2030, and beyond, by creating a highly contemporary-looking cabin featuring four rotating seats that allow a face-to-face configuration when travelling in autonomous mode and a range of natural trim materials, including walnut wood and white nappa leather together with glass and exposed metal.
The hi-tech interior is dominated by six individual monitors integrated into the dashboard, rear and side panels – each featuring gesture, touch and eye tracking functions for easy interaction with the "digital activity space" for up to four occupants.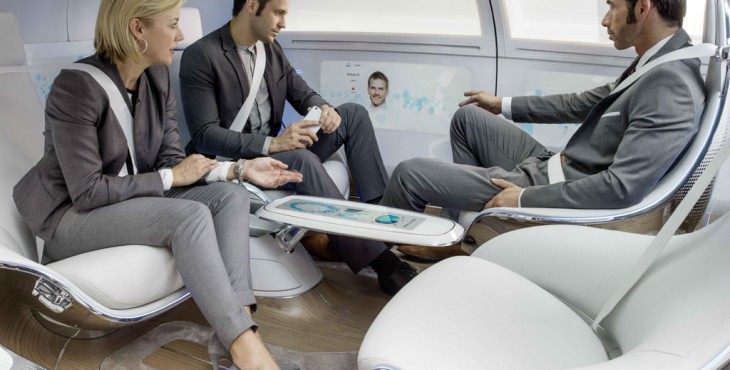 Powering the Mercedes F 015 Luxury in Motion concept is a plug-in hydrogen fuel cell electric powertrain which consists of two electric motors – each producing 134 horsepower and 147 lb-ft of torque. The car has a range of 124 miles on battery power alone, or a range of 684 miles if the electricity-generating hydrogen fuel cell is active. The advanced drivetrain is said to allow for a 124 mph top speed, while 0-62 mph (100 km/h) takes 6.7 seconds.