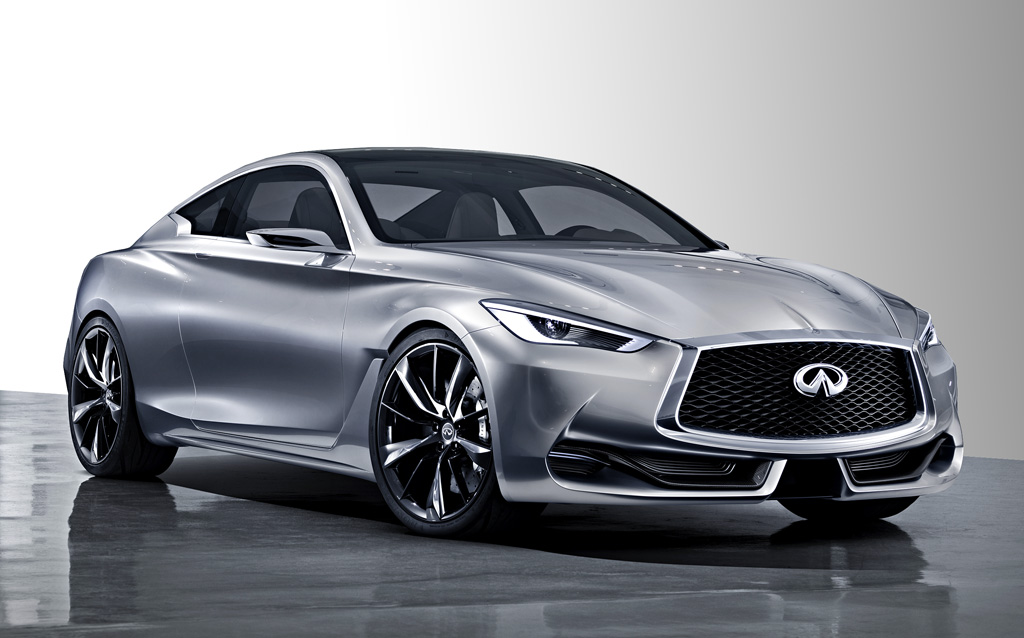 The Q60 Concept which Infiniti unveiled at the 2015 North American International Auto Show (NAIAS)  is a vision of what they think a premium sports coupe should be. It's a sleek two-door design aimed at the fashionable premium coupe market, and while this is just the concept version, a production version is expected to arrive in late 2016 or early 2017. When it does it will go head-to-head with the BMW 4 Series and Audi A5. It'll also be a replacement for the current Q60 Coupe.
The low-slung, dramatic lines of the Q60 concept are a direct reference to the Q80 Inspiration concept – which was first seen at the Paris motor show last October. Infiniti says elements such as the vents behind the front wheel arches have been taken from the Q50 Eau Rouge. Those bulging arches are filled by 21-inch wheels supposedly inspired by jet turbine blades.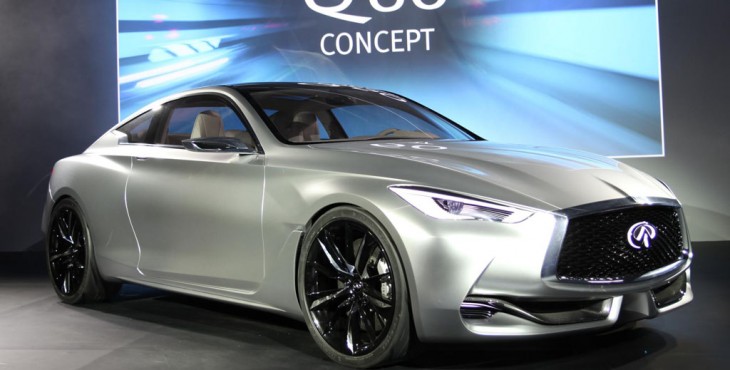 "The Q80 Inspiration was an indication of Infiniti's future design language," said Alfonso Albaisa, Infiniti Executive Design Director. "The Q60 Concept is the next step in the journey. The sweeping lines of the Q80 Inspiration gave the Q60 Concept its coupe silhouette and looks while the Formula One-inspired touches from the Q50 Eau Rouge endowed the coupe with its sports personality."
The two-door coupé offers a 2+2 seating layout, and features carbon fibre and Alcantara leather trim inside. Infiniti say the Q60 will feature more legroom for rear passengers than most 2+2 coupes.
Powering the Infiniti Q60 concept is a next-generation, direct injection, twin-turbocharged 3.0 litre V6. This is part of a new line of lighter, more efficient and powerful engines from Nissan and Infiniti.