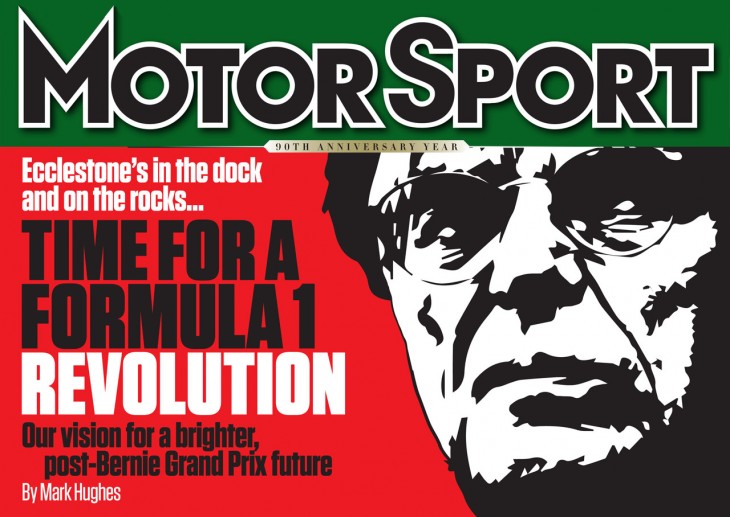 Bernie Ecclestone is a terrible human being. I could just end the article there. But I won't.
When he's not supporting middle eastern rulers who carry out brutal and lethal oppression against peaceful protesters, considering taking F1 to Syria if the opportunity arose (last sentence of article), agreeing with Vladimir Putin's dangerous position on gay rights, being good friends with Max Mosely – the son of the former leader of the British Union of Fascists Oswald Mosely, and a supporter of his father's Nazi-like beliefs, Supporting big tobacco, or fighting bribery cases, he probably sits around his house kicking puppies and spitting at his servants. Okay so I made the last two up.
I don't think I'm alone in thinking that Ecclestone is one of the most repugnant people on the planet. If anyone has sold their soul to the devil it's him. But to be fair he got a pretty good price for it. $4.2 Billion at last count. But just recently Bernie's luck has started to run out. And the latest court case against him may just see him have to step down as the dictator of F1 racing.
The respected British magazine Motor Sport – which is celebrating its 90th anniversary this year – has pointed out that this would be the perfect time to reinvent the series and try to return F1 to the glory days, when it was about racing, competition and the world's very best drivers. Not who's going to cut Bernie the fattest check.
Continue reading 'Respected British Magazine "Motor Sport" puts forward vision of post-Ecclestone F1 revolution' »