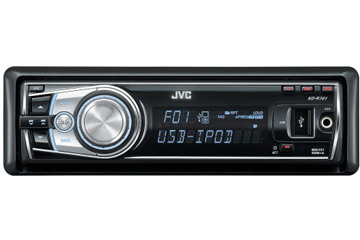 Make
JVC
Model
KD-R701
Supported Media
CD/USB/Bluetooth/FM/AM/optional DAB radio
Max Power Output
50W x 4
Display Screen
variable color illumination
Colors
Black
Remote Control
optional

The JVC KD-R701 head unit is a multi media unit which can handle a variety of media sources. The KD-R701 is a middle-of-the-range model which can handle CDs, USB sticks, AM and FM radio, plus iPod and iPhone connectivity. Digital radio and Bluetooth are available (using optional accessories).

The LCD and button illumination offers 30 preset colors - or for those who want to make their own color the display has over 30,000 variations!

Other features of the KD-R701 include MOS-FET power amp and 24-bit DAC, Front AUX input, and 3-band parametric iEQ.