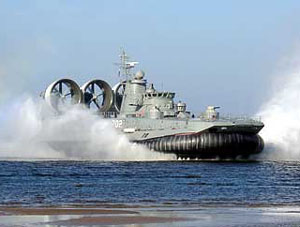 Largest Hovercraft

The ZUBR hovercraft of the Russian Navy is the largest hovercraft in existence. The ZUBR has a displacement of 555 tons and is 57.3 metres long. Used as a landing craft the ZUBR can carry 8 tanks and 140 personnel.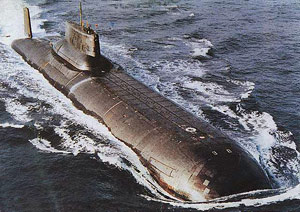 Largest Submarine, Typhoon Class

The Russian Typhoon-class submarines are the largest submarines ever built. Now retired, the gigantic undersea monsters first entered service in 1981. They were 574 feet (175 metres) long, 75 feet (23 meters) wide, and had a crew of 160 men.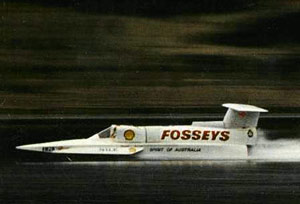 Fastest Boat, Spirit of Australia

The fastest boat in the world is the Spirit of Australia. It is a wooden-hulled speed boat built in a backyard in Sydney by Ken Warby. On October 8 1978 she was officially clocked at 317 mph (511 km/h). Power came from a J34 jet engine normally found in jet fighters and other aircraft. Despite several attempts to take the record, a few of them fatal, the Spirit of Australia remains the fastest boat in the world.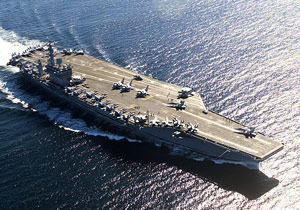 Largest Warships, Nimitz-Class Aircraft Carrier

The Nimitz-class or American aircraft carriers are the largest warships the world has ever seen. The first vessels were commissioned in 1975 and since then 10 have been constructed. They measure in at 1,092 feet (332 metres) long, and 252 feet (76.8 metres) wide. Onboard are 3,200 sailors and a further 2,480 who service, maintain and operate the up to 130 aircraft. Although typically the carriers play host to 64 aircraft of different varieties.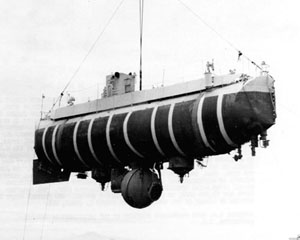 Deepest Submarine dive, Bathyscaph Trieste

The Bathyscaph Trieste reached a record depth of 35,800 ft (6.78 miles) at Challenger Deep off Guam (the lowest point of any ocean).
The two men who made the descent were Lt. Don Walsh of the US Navy, and Swiss scientist Jacques Piccard. The only habitable part of the Trieste is the 6 ft x 6 ft sphere hanging from the main body.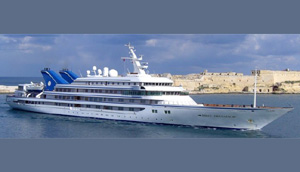 Largest Private Yacht, Prince Abdul Aziz

Prince Abdul Aziz is the largest megayacht at 482 ft. It was commissioned by King Fahd of Saudi Arabia. The Prince Abdul Aziz reportedly cost $184 million and features a hospital, Cinema and mosque, amongst the usual luxuries. For more luxury yachts visit the powerboats section.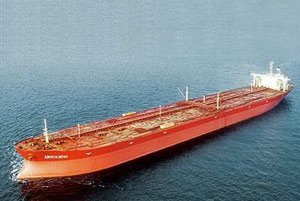 Longest Ship, Seawise Giant

The longest ship in the world was Seawise Giant. It was a supertanker built in 1979 by Sumitomo Heavy Industries Ltd. at their shipyard in Japan. Seawise Giant was 1,504 feet (458 meters) long. That's nearly half a kilometer! She was scrapped in 2009.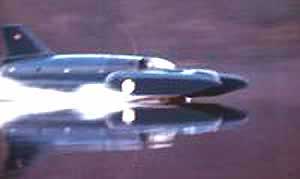 Bluebird

The Bluebird is one of the most famous World Record breaking boats of all time. Piloted by Donald Campbell it broke and then re-broke the water speed record several times. The story ended with tragedy however when Campbell was killed attempting to break his own record on lake Coniston, Northern England.