The curious custom cars of Uganda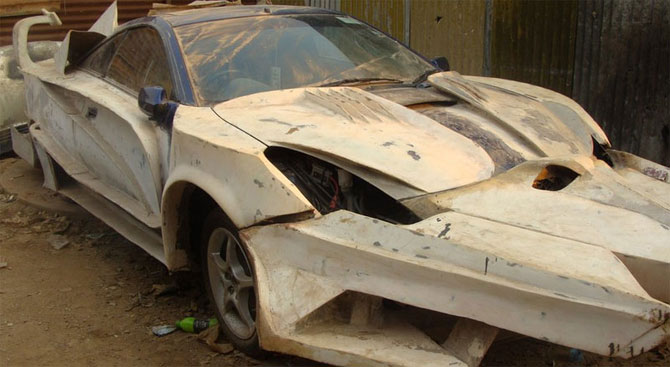 The central African country of Uganda might not be the first place which springs to mind when you think of custom cars. In fact it's better known for serious human rights violations, horrific abuse by the Lord's Resistance Army, a president (although I think at this point we can safely call him a dictator) who has been in power since 1986, and widespread poverty – Uganda being one of the poorest nations on the planet.

But now the country's very first car customization shop has opened up in the capital, Kampala. Godfrey Namunye is the owner, and he and his workers will do just about anything you want. As long as it's made from thick layers of fiberglass. Continue


Abarth 695 Biposto – the most extreme Fiat 500 yet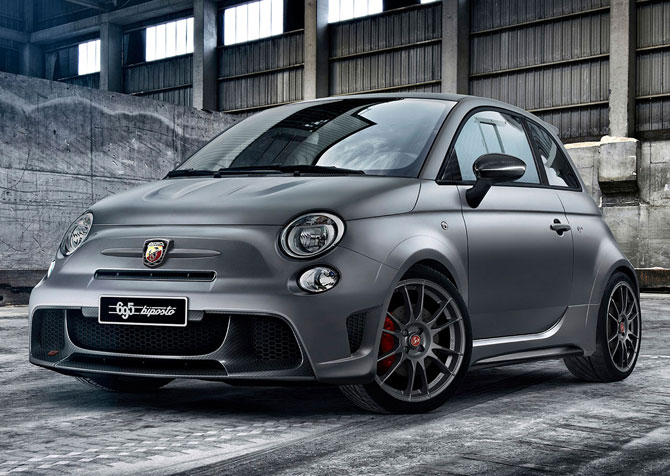 Despite its tiny proportions, the Fiat 500 is a massively versatile machine. You can order it in pastel colors with retro-chic 50's style accessories, you can order it as a cutesy but fairly normal looking hatchback, or you can go all out and place an order for the Abarth 695 Biposto and blow some minds.

This car is anything but cutesy. It's a race car stuffed inside a 500 shell. There is a race-bred dog-ring gearbox which offers lighting-quick shifts, a titanium Akrapovic exhaust system, fully adjustable suspension system from Extreme Shox, an MXL digital data logger, Sabelt seats with 4-point harnesses, powerful Brembo brakes and lightweight 18-inch OZ wheels.

Powering the Abarth 695 Biposto is a 1.4 litre turbocharged engine which produces 190 horsepower. It allows the car to accelerate from 0-62 mph in 5.9 seconds and reach a top speed of 143 mph. Continue


Ugur Sahin Design Ferrari Project F – The 'F' stands for FORTIS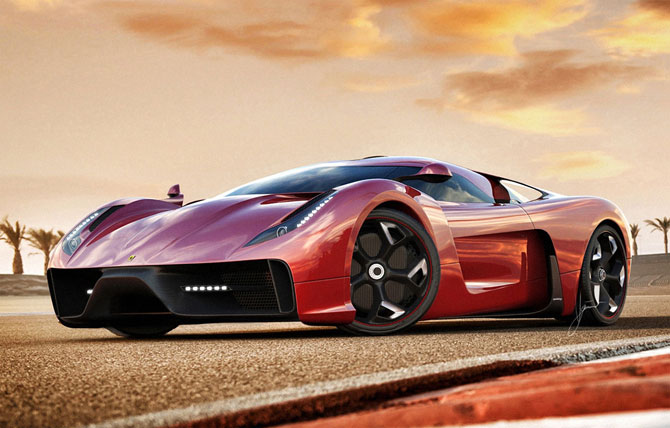 Ugur Sahin Design (USD), a Dutch design company founded in 2007, have developed a number of concept vehicles for a variety of clients over the last few years. But perhaps their most impressive project to date is the Corvette-based Soleil Anadi prototype, which was built in 2011 and shown off at the Top Marques car show in Monaco that year. And while most of their other concepts remain as digital models, however gorgeous they may be, hopefully their latest project will make the extraordinary leap to reality.

The car in question is a Ferrari-based model mysteriously called the "Project F" in USD's correspondence. Although go to their website and it's found under the title Ferrari FORTIS Concept. So mystery solved. Continue


North American XA2J "Super Savage"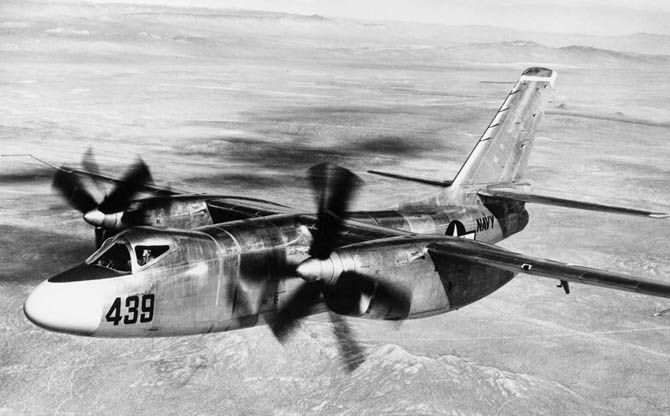 The XA2J "Super Savage" was a prototype carrier-based attack aircraft which the North American Aviation company developed for the US Navy shortly after the Second World War.

The aircraft was a derivative of the smaller AJ Savage, it also featured turboprop engines instead of the earlier aircraft's radial engines, and the turbojet engine fitted in the tail of the AJ Savage was removed entirely. Initially it was proposed that the Super Savage could be constructed from the base AJ Savage with just a few alterations. However it soon became clear that to achieve the desired performance, more drastic modifications would be needed.

Like the AJ, it was a high-winged monoplane with unswept wings. The wings were fitted with leading edge slats and large trailing edge flaps, and folded outside of the engine nacelles to ease storage aboard ship. It had a crew of three: pilot, co-pilot/bombardier and gunner who sat in a pressurised cabin in the nose of the aircraft. Continue


BMW X4 – designed to fill yet another niche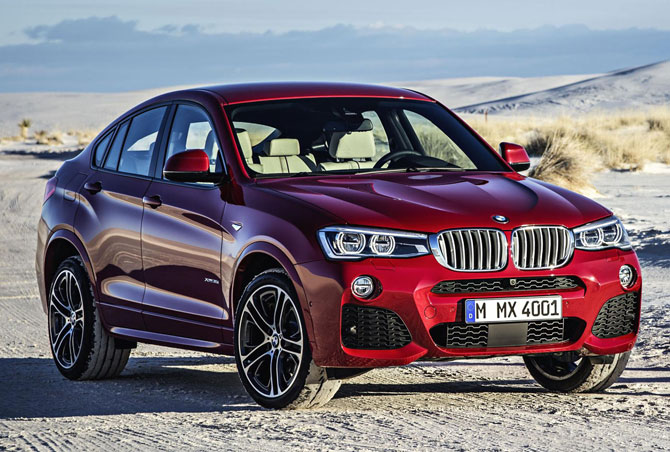 BMW is clearly on a rampage at the moment, as are a number of other manufacturers, to fill every possible niche market. And the BMW X4 is just the latest proof of their intent.

It's smaller and cheaper than the similarly shaped X6, more expensive and less practical than the X3 on which it is based, and it doesn't really have much in common with the X3?s larger clone, the X5. The X4 is aimed at buyers who… Oh forget it. Who knows anymore? Customers walking into the showroom will either like it or they won't. BMW is just making sure they have every base covered.

In terms of size, the X4 is 0.6 inches (14 mm) longer than the X3, and 1.5 inches (37 mm) lower. The coupe-like roof line means it looks a little more sporty, but that comes at the expense of space and practicality. Rear seat passengers will notice the difference more than those in the front, and cargo space – with the rear seats upright – is reduced by about a third when compared to the X3. Continue


Audi TT quattro Sport Concept – Not the TT-RS?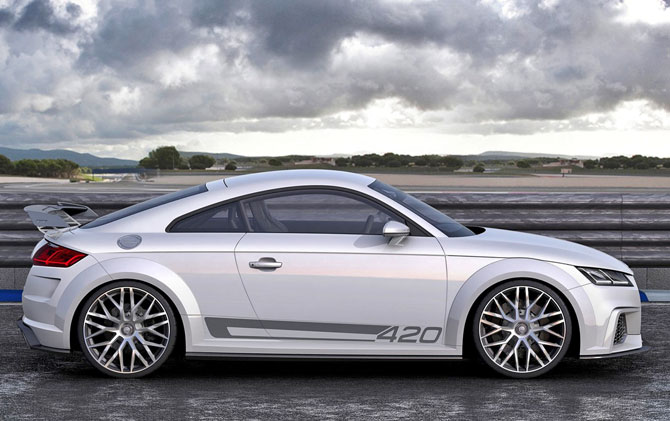 Despite what it looks like, the Audi TT quattro Sport Concept which the company showed off at this year's Geneva Motor Show alongside the all-new 3rd-gen TT is not a preview of the hopefully upcoming TT-RS. And that's coming from Dr Ulrich Hackenberg, Audi's chief technical officer. Instead the TT quattro Sport Concept is designed as track car, an affordable Club Sport racer for motorsport enthusiasts. Of course that doesn't mean a TT-RS isn't in the works. It's just that this isn't it.

And that's a bit of a shame because the TT quattro Sport Concept sounds like a real gem. Quite apart from looking completely awesome in white. The car is powered by a 2.0 litre turbocharged four-cylinder engine which produces an incredible 420 horsepower @ 6,700 rpm. From 2.0 litres! That's 210 horsepower per litre!

The fact the car weighs in at just 1,344 kgs (2,963 lbs) means it's unquestionably rapid, taking just 3.7 seconds to go from zero to 62 mph. Continue


2015 Jeep Renegade – Small SUV offers Big Choice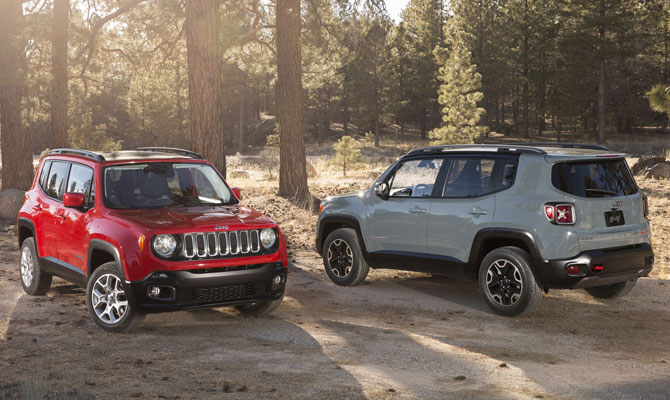 Jeep's all-new small SUV, the Renegade, has just made its world debut in Geneva. It will be sold in more than 100 markets across the globe, and is the latest result of the Chrysler/Fiat hook-up. It was designed in the US, but will be built in Italy using a Fiat platform. The same one used in the upcoming Fiat 500X.

The Renegade will be available with a broad range of small displacement gasoline and diesel engines, although the range on offer will depend on your location. For example out of the seven engines the car will be sold with across the world, the US will only get two. There will also be a variety of transmissions for the new Renegade, including both manuals and automatics. And of course it will be available in either 2 or 4 wheel-drive versions. A top spec Trailhawk model will get additional off-road goodies.

The Jeep Renegade is designed to be more efficient, affordable and cheaper to run than your average SUV. Jeep is hoping to attract younger buyers with its new offering, and also increase their market share with a more entry-level vehicle. Continue


Nissan Juke NISMO RS – better all round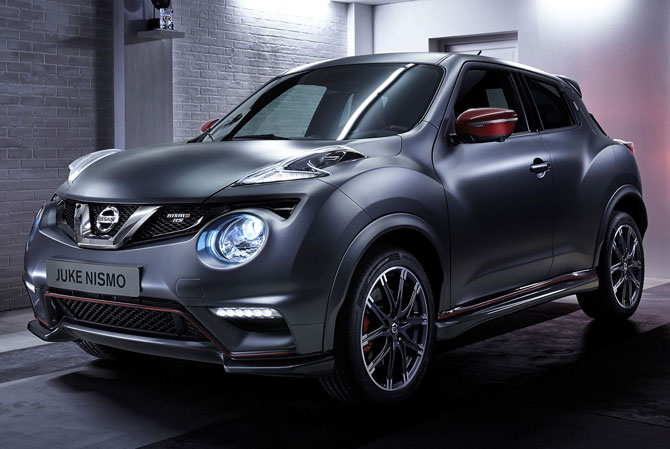 At the 2014 Geneva Motor Show, Nissan pulled the covers off the new flagship of the Juke range. Called the Nissan Juke NISMO RS, the new model features improvements in power, handling and styling.

The Nismo RS's 1.6-litre DIG-T engine has been tuned to boost power to 218 horsepower from 200 horsepower, while torque in two-wheel drive/manual transmission versions is increased from an already healthy 250Nm to 280Nm. To ensure the chassis can successfully transfer the extra torque to the road, 2WD models also benefit from the addition of a mechanical Limited Slip Differential on the driven front wheels. An LSD is not required in four-wheel drive versions which have Torque Vectoring, Nissan's Xtronic transmission and 250Nm of torque.

The Juke Nismo RS's exterior now features lower front and rear bumpers, wider wings and sill side skirts, plus a dark chrome V-motion grille and a tailgate spoiler. Continue


Maserati Alfieri concept showcases design direction for the company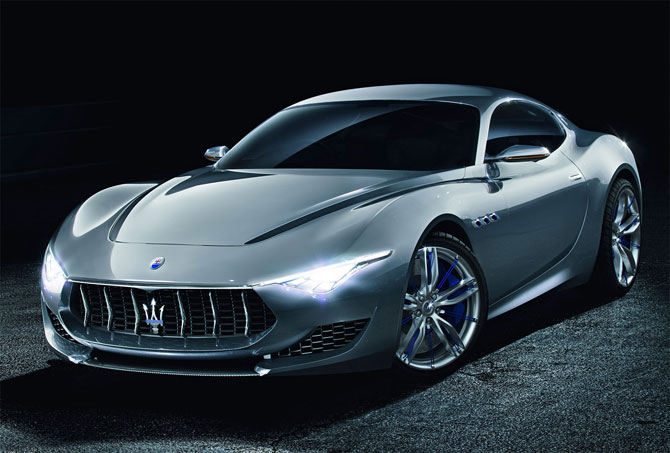 At the 2014 Geneva Motor Show, Maserati unveiled what is arguably one of the most important concept vehicles for the company in recent years. The Maserati Alfieri isn't just a "look at what we can do" vehicle. It's more of a "get used to it, because this is what our cars are gonna look like soon" type of vehicle.

The concept, which is based on a GranTurismo MC Stradale chassis but with a 24 cm (9.5 inch) shorter wheelbase, was designed at the Maserati Centro Stile in Turin by a group of young designers. It's name, Alfieri, pays homage to Alfieri Maserati, the best know of the Maserati brothers, and the man who founded "Officine Alfiere Maserati" 100 years ago. And that brings up the other reason for the car. It's a 100 year anniversary present from Maserati to, well, Maserati.

The Maserati Alfieri concept was inspired by past models, like the 1954 A6 GCS-53, the 1957 3500 GT, the 1959 5000 GT and the 1969 Indy. Maserati say that while the car is clearly a concept, it was designed so as to make sure it was production feasible. Continue


Hyundai PassoCorto concept. Don't get your hopes up.




The European Design Institute (IED) based in Turin, Italy, produces talented car designers. 16 of these soon-to-be car designers worked on this concept – called the Hyundai PassoCorto – to make it a reality in time for the 2014 Geneva Motor Show.

The group was led by Pininfarina designer Luca Borgono. The brief was to create a full-size model of a sports car that would appeal to Generation Y. Basically young adults. The project started with each student coming up with their own design. From these the best two were selected, and the resulting concept is a combination of this pair.

The PassoCorto was developed in collaboration with Hyundai's European design center, and is powered by a 266 horsepower, 1.6 litre twin-turbocharged four-cylinder engine which is mounted in the center of the car. Continue




Contact | About | Privacy policy