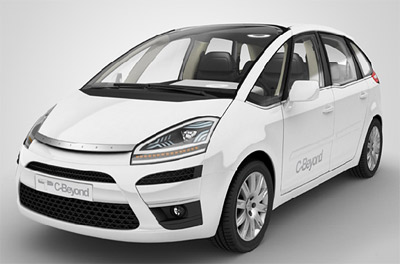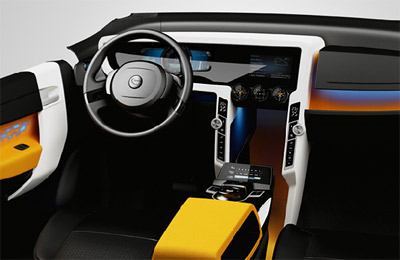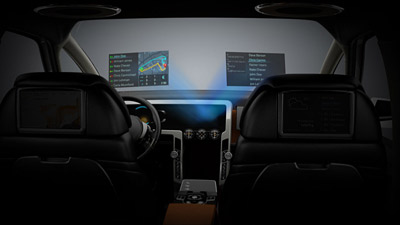 Dual view display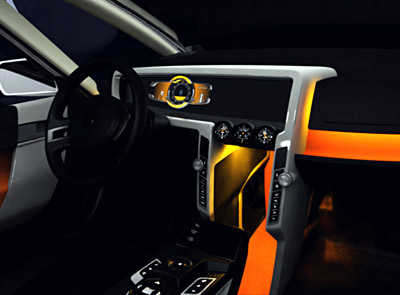 Adjustable Ambient Lighting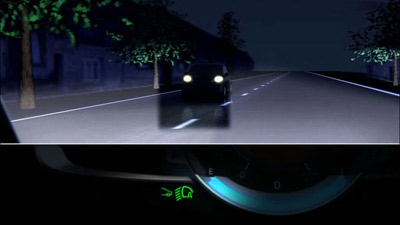 Full LED Adaptive high-beam headlights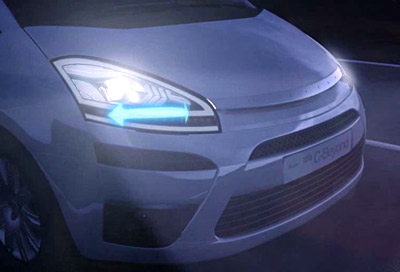 Dynamic Bending Headlights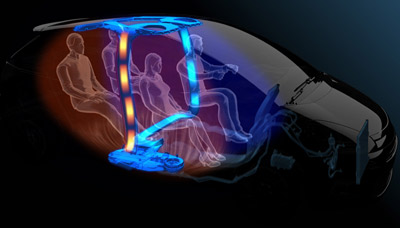 Vertical Air Flow Concept

Make
Visteon
Model
C-Beyond
Concept year
2010
Production year
-
Engine
-

The C-Beyond is based on a Citroen C4 Picasso

At the 2010 Paris Motor Show, the Visteon Corporation unveiled a concept car designed to showcase some of their latest technologies, and some ideas for the future.

Visteon are a French company who are one of the largest designers and manufacturers of climate, interior, electronic and lighting products for vehicle manufacturers. So it comes as no surprise that the Visteon C-Beyond concept is packed with lots of gadgets - which makes up for the rather dull exterior.

Featuring more than 40 innovative new technologies in climate and interior systems, infotainment and connectivity, and exterior lighting, the C-Beyond was developed with the help of Estech - who helped with the styling and design.

The Visteon C-Beyond, which is based on a Citroen C4 Picasso platform, represents Visteon's vision of how seamless connectivity and sustainable mobility may influence the way drivers and passengers use and interact with the next generation of vehicles.

The technologies and systems on display in the Visteon C-Beyond are at different stages of development, ranging from concepts to production ready. They include:

Advanced connectivity - The C-Beyond evolves traditional cockpit electronics from a driver information function to "driver coaching," and uses connectivity features for remote or on-board configuration, advanced navigation with pre-journey planning, and real-time traffic updates. Also featured is Visteon's infotainment and Internet platform, a scalable solution with audio, consumer device connectivity, media manager, navigation, rear seat infotainment and voice control.

Personal comfort features - The C-Beyond introduces Visteon's vertical air flow concept that creates four discrete, vertical air flow zones. The roof-mounted registers force air flow from ceiling-to-floor within the occupants' personal zone for fully customised comfort and temperature control, compared with traditional front-to-rear cabin air flow. Visteon's adaptive climate controls automatically adjust to the number and location of occupants, and save energy by deactivating in unoccupied zones. Vertical air flow eliminates traditional instrument panel registers, thus freeing significant packaging space in the cockpit area to allow for additional styling options. This concept is suitable for both electric and conventional vehicles and does not require architectural changes to the HVAC module.

Interior ambiance - The C-Beyond exhibits a high level of perceived quality with simple forms and a visibly lighter instrument panel architecture. By redistributing traditional interior elements - including dedicated controls, storage, comfort and air distribution features - these concepts allow passengers to create their own personal zones. Ample use of ambient lighting creates a comfortable space for all occupants.

Exterior and lighting features - The C-Beyond is equipped with Visteon's proprietary high-intensity headlamp LED projector module that provides all main beam patterns. Visteon's camera-driven, adaptive high beam system switches automatically between high and low beams according to the flow of passing and oncoming traffic. In addition, the system offers a glare-free mode that enables the lamps to continuously operate in high-beam mode with programmable shutters that reduce the light pattern for oncoming vehicles.