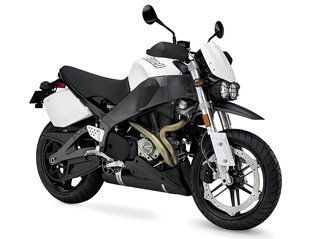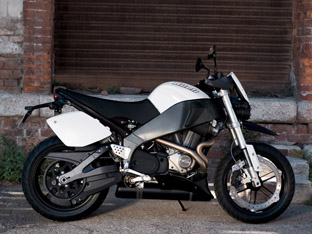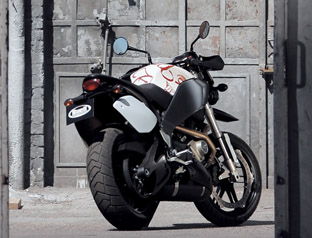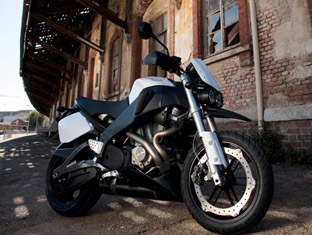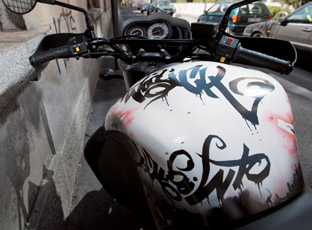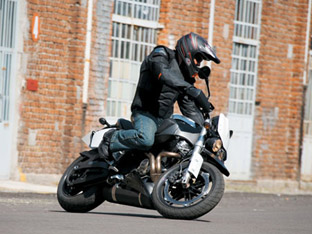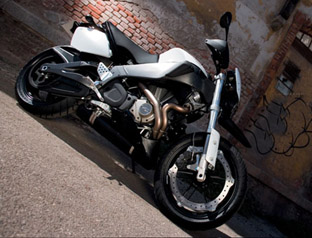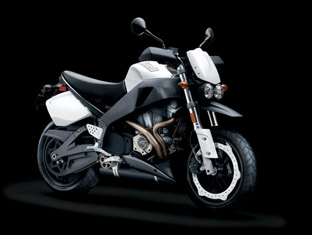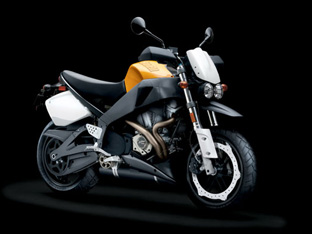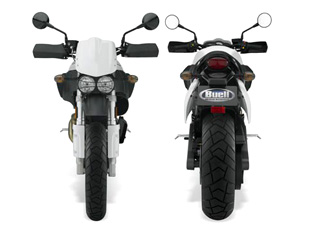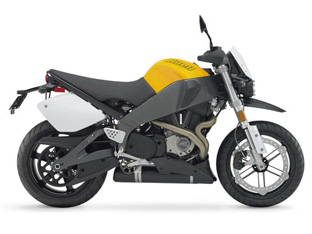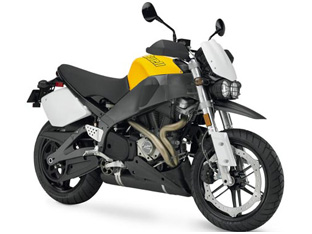 | | |
| --- | --- |
| Year of specifications | 2007 |
| Engine | 1203 cc, 45° V-twin |
| Transmission | 5-speed, chain |
| Top speed | - |
| 0-60 MPH | - |
| Horsepower | 103 hp @ 6800 rpm |
| Weight | 181 kg / 400 lbs |
| Seat height | 798 mm / 31.4 inches |

The Buell Lightning Super TT, which was introduced in 2007, combines hard core Streetfighter attitude with the style of Supermoto bikes.

Other models in the Buell Lightning family are the Lightning XB12S, Lightning XB12Scg, Lightning Long XB12Ss and Lightning CityX XB9SX. The Buell Lightning family is known for its combination of functional rider ergonomics and sporty styling.

The Lightning Super TT provides a long, smooth 31.4-inch solo seat height with Supermoto-style, while a passenger seat can be added. 5.63-inches of suspension travel and a 54-inch wheelbase let you take the Lightning Super TT wherever the road leads. A fully adjustable 43mm Showa inverted fork and fully adjustable Showa rear shock add even more versatility. While the Lightning Super TT has a slick, competition-inspired look with racing-style number plates, white Surlyn flyscreen and minimalist Satin Black tail section, the bike begs riders to show their inspiration for customization as these components can easily be personalized.

The white Surlyn flyscreen sits below a wide, flat handlebar with cross brace, instrument panel and deflectors for aggressive street riding. The upper front fender provides debris protection with a Supermoto look. Primed with 84 ft. lbs. of torque and broad powerband of the Buell Thunderstorm 1203 45-degree engine, the Lightning Super TT is just the bike to attack city streets. On the roads of the urban jungle or in the corners of a long canyon run, the Lightning Super TT is powerful in every gear, rpm and twist of the throttle. The air/oil/fan-cooled V-Twin engine features DDFI II electronic fuel injection and the Buell Interactive Exhaust is tuned for the ultimate in performance and control.

The Buell Trilogy of Technology featuring frame rigidity, mass centralization and low unsprung weight works to provide the Lightning Super TT with superior handling, powerfully smooth acceleration and legendary Buell torque.

A lightweight aluminum frame contains the fuel while the swingarm holds oil. The muffler is located below the engine and the Immediate Throttle Response System has a light Goodyear Hibrex final belt drive with Flexten Plus technology to provide what feels like a direct connection between the throttle and the rear wheel for an exhilarating ride in all conditions.

A ZTL (Zero Torsional Load) front braking system, mounted on the wheel perimeter 375mm rotor, is gripped by six-piston caliper allowing for light, six-spoke Designer Black Super TT wheels. Pirelli Scorpion Sync tires on the Lightning Super TT have an aggressive tread pattern to provide better bite on even the nastiest pavement. The Lightning Super TT features Barricade Orange or Arctic White airbox cover molded in color schemes.


Buell Lightning Super TT XB12STT highlights:

- 1203cc (73.4 cid) Thunderstorm Powertrain:
- 3.500-inch (88.9 mm) bore and 3.812-inch
- (96.82 mm) stroke
- 10.0:1 compression ratio
- 49 mm down draft DDFI II fuel injection
- Interactive Exhaust with mass-centralized mounting
- 103 peak horsepower @ 6800 rpm (per SAE J607)
- 84 ft. lbs. peak torque @ 6000 rpm (per SAE J607)
- Designer Black 6-Spoke Powdercoat cast aluminum wheels:
- Front: 3.5 inch (89 mm) x 17 inch (432 mm) wheel with 120/70 ZR-17 tire
- Rear: 5.5 inch (140 mm) x 17 inch (432 mm) wheel with 180/55 ZR-17 tire
- Pirelli Scorpion Sync tires
- Buell ZTL front brake
- Front and rear suspension travel of 5.63 inches (143 mm)
- 43 mm Showa fully-adjustable front suspension with inverted forks
- Showa fully-adjustable rear suspension with coil-over monoshock with remote reservoir
- Narrow Supermoto-style solo seat
- Laden seat height 31.4 inches (798 mm)
- Supermoto-inspired upper front fender design
- Racing style white Surlyn flyscreen and tail section number plates that are easily swapped out as a canvas for moto art and self-expression
- 23.1-degree rake and 4.7-inch (119 mm) trail
- Dry weight: 400 pounds (181 kg)
- Wheelbase: 54 inches (1372 mm)
- Graphite Gray frame and swingarm
- Supermoto-style crossbar with deflectors.