BMW 2002 Hommage Concept



The BMW 2002 Hommage is yet another retro-inspired concept car in the German company's expanding "Hommage" range of prototype vehicles. Following on from 2015's 3.0 CSL Hommage, and 3.0 CSL Hommage R, the BMW 2002 Hommage is a modern day interpretation of the BMW 2002 Turbo from the early 1970s.

Based on the BMW M2, the 2002 Hommage concept mirrors the look of the original 2002 with square-shaped taillight lenses and a prominent ducktail spoiler. The concept also features a gaping front grille, and the iconic blue, purple and red stripes of BMW racing. A "turbo" badge is also tucked into the headlight housing. The retro-style 20-inch wheels feature a two-tone finish and a multi-spoke design.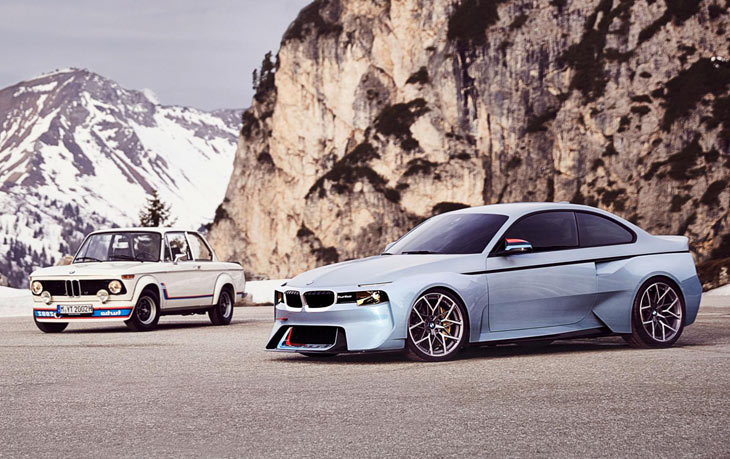 The company said of their concept; "BMW's fresh interpretation of the BMW 2002 adopts the form of a compact sports coupe in the classical tradition of BMW Hommage cars. But more than that, the BMW 2002 Hommage represents a clear statement of how pure driving pleasure is defined in 2016".

Powering the BMW 2002 Hommage is a turbocharged 3.0 litre straight 6-cylinder with upgraded internal components borrowed from the BMW M3.


| | |
| --- | --- |
| Make | BMW |
| Model | 2002 Hommage |
| Concept Year | 2016 |
| Engine / Drivetrain | Turbocharged 3.0 litre straight 6-cylinder |