Buick Avista



The Buick Avista is a powerful and sporty looking 2+2 coupe concept which gives the relativley dull brand a much needed injection of excitement.

The Buick Avista concept is Chevy Camaro sized, and the similaries in proportion are also fairly striking - especially when viewed from the rear angle. That's no suprise however when you consider both cars (as well as the Cadillac ATS) are based on GM's Alpha platform.

The Avista would sit somewhere between the Camaro and ATS, not as sporty or flash as the Camaro, but not as luxurious as the Caddy. Despite these compromises it's definatley a handsome vehicle in its own right, and although GM could be accused of going for the easy option of badge engineering, the Avista, as well as the Camaro and ATS clearly have their own identities.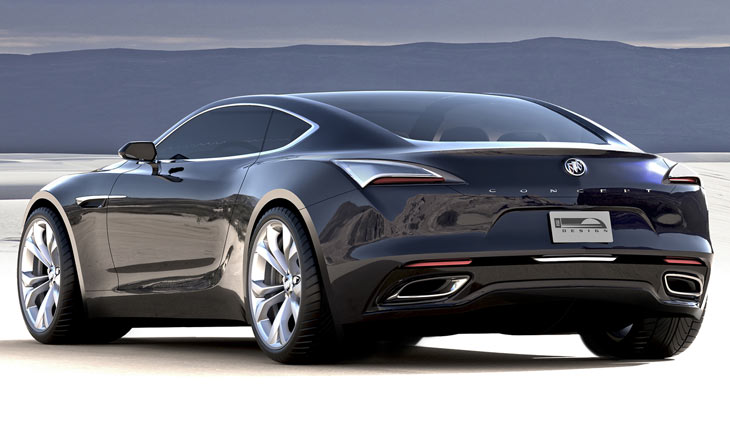 The Avista's uninterrupted body lines stretch front to rear and resemble Buick's current design language introduced on the Buick Avenir concept and carried into production on the 2017 LaCrosse.

The interior design of the concept continues the exterior's theme of flowing uninterrupted surfaces. The cockpit features a future vision of Buick's IntelliLink system, with touchscreen controls on a widescreen instrument panel display. The center console also incorporates touchscreen controls and extends to the rear seating area.

Powering the Buick Avista concept is a twin-turbocharged 3.0 liter V6 engine which produces 400 horsepower and sends it to the rear wheels via an 8-speed automatic transmission. The engine features active cylinder deactivation and stop/start technology to improve fuel economy.



| | |
| --- | --- |
| Make | Buick |
| Model | Avista |
| Concept Year | 2015 |
| Engine / Drivetrain | Twin-turbocharged, 3.0 litre, V6 |