Delahaye 94



The Delahaye 94 is a modern concept car designed for the now-defunt but nevertheless historic French automotive manufacturer Delahaye, a company founded back in 1894, who at their peak competed with the likes of Bugatti, and their vehicles were purchased by Royalty and VIPs on a regular basis.

The Delahaye 94 has been styled with the company's history in mind. So while it features plenty of contemporary and futuristic design flourishes, it also has a rather classical silhouette and layout. The diamond-shaped gille is true to Delahaye, but in profile the body has a fleeting similarity to the Jaguar F-Type.

The concept's name is taken from the original Delahaye Type 94 from the 1920s.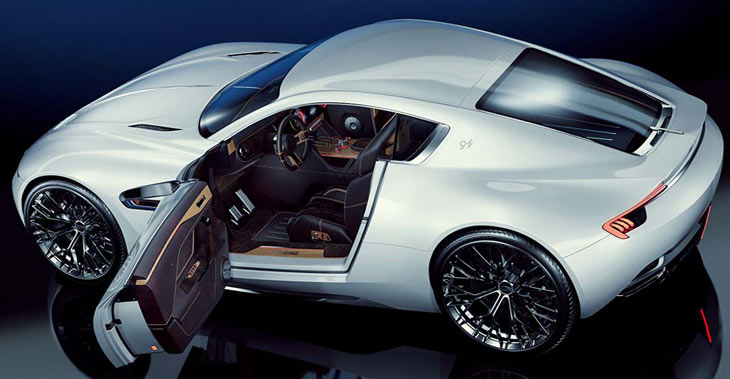 The interior of the Delahaye 94 concept is again influenced by vintage vehicles, but with a modern twist. It's trimmed in a variety of materials ranging from leather and wood, to aluminium and velvet. The wide center console houses a modern twist-knob interface, the largest of which is used to control the transmission. A discreet touch screen display is mounted in the center of the dash between the two main dials.

The Delahaye 94 concept was developed by Polish designer Paul Breshke. And while there's no word on the proposed drivetrain, something of a similar displacement to the original car, 3.0 litres, with a forced-induction system, would sit rather nicely.



| | |
| --- | --- |
| Make | Delahaye |
| Model | 94 |
| Concept Year | 2015 |
| Engine / Drivetrain | - |