Dodge Demon Hellhound



The Dodge Demon Hellhound concept is a proposal for a two-seat sports car with muscle car styling but track car-like agility. Unlike the headline-grabbing Dodge Hellcat models, which focus on raw power, the Hellhound would instead be engineered to offer excellent dynamics and agility.

The styling of the Dodge Demon Hellhound, which was developed by Design Eye-Q based in Minnesota, was inspired by classic Mopar vehicles from the '70s. However its real competition in today's market would come from the likes of the Subaru BRZ, in that both are front-engined, RWD sports cars with an emphasis on driver enjoyment, and offer plenty of upgrade potential.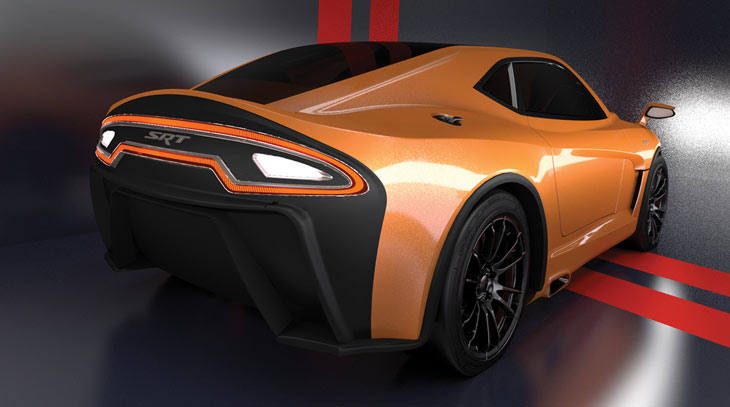 The proposed drivetrain consists of a 300 horsepower, turbocharged 4-cylinder engine driving the rear wheels through a manual transmission. The hood features a transparent Plexiglas window which shows off the powerplant underneath.

The interior of the Dodge Demon Hellhound concept features a staggered seating layout. The driver's seat is positioned slightly ahead of the passenger seat, giving a better field-of-vision and a more race car-like feel. A purpose-built helmet storage area replaces the conventional glovebox.



| | |
| --- | --- |
| Make | Dodge |
| Model | Demon Hellhound |
| Concept Year | 2015 |
| Engine / Drivetrain | turbocharged 4-cylinder RWD |


Source: Design Eye-Q