Ferrari Future F1 Car



Ferrari are pretty obsessive about their F1 team. To put it mildly. They are so connected to the sport they take great pride in making sure everyone knows the technology developed on the track filters down into every one of their road cars.

F1 cars are always changing too, either to comply with new regulations, or to get the edge over the rest of the field. And Ferrari are especially interested in what F1 cars of the future might look like. The Ferrari Future F1 car was developed by the Ferrari F1 aerodynamics division.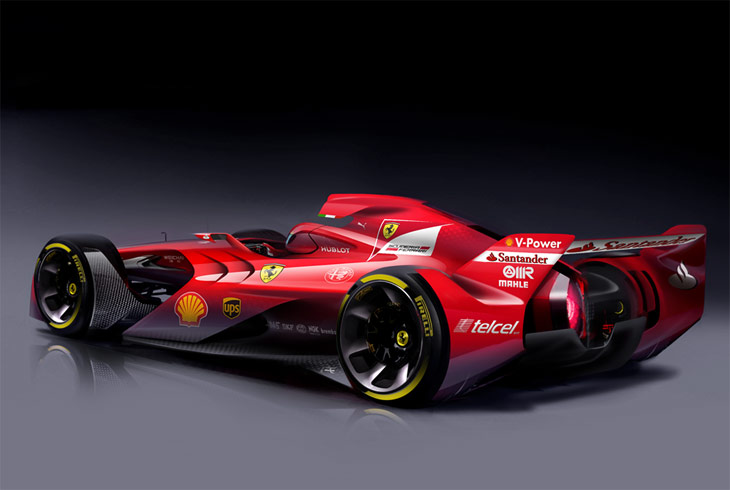 The car is much smoother and less cluttered than current F1 cars. The aerodynamic components are more integrated into the body as a whole, instead of tacked on as an addition. How easy they would be to change after crash damage, or to adjust to different track setups is unclear.

One of the more unusual features of the Ferrari Future F1 car is the driver's helmet, which is specially sculpted to fit into a recess in the bodywork behind the cockpit. This would reduce turbulent airflow around the cockpit area, but might make turning the driver's head from side to side a little difficult.


| | |
| --- | --- |
| Make | Ferrari |
| Model | Future F1 Car |
| Concept Year | 2015 |
| Engine / Drivetrain | - |