HummRod Humvee Hot Rod



The original military-spec Humvee is fairly unique in the automotive world. It's massive size, particularly in terms of width, makes it impractical for many day-to-day tasks, especially around town. Yet at the same time its distinctive, robust and utilitarian design makes it a bit of an icon, although others may argue it's more of an eyesore.

But if the regular Humvee seems a little too commonplace, then how about a dual-engined, dropped and chopped Humvee hot rod. The HummRod.

The purely conceptual HummRod, created by Germany-based digital artist Lady Deuce, features a pair of side-by-side V8 engines nestled up front. The massive wheels have been pushed to the four corners of the vehicle thanks to a custom chassis which looks to be underpinning the entire vehicle.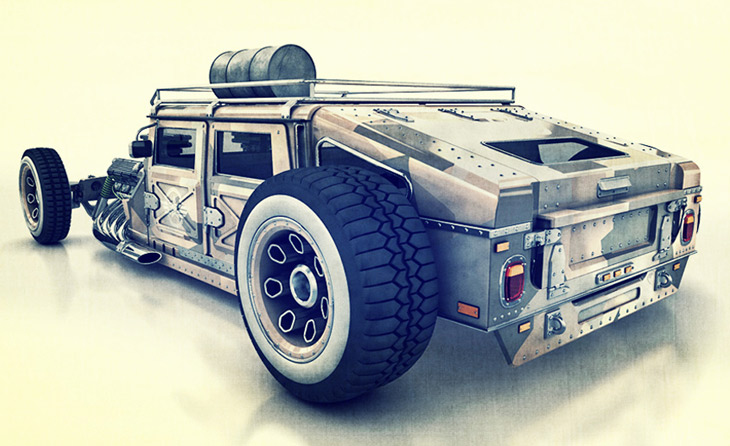 The concept has retained much of its military style despite the extensive modifications. The armored doors are still in place, as are the simple exposed rivets, basic door and trunk hardware, sturdy latches and heavy-duty tow rings. The concept even sports a faux-military paint job.

Currently there does not appear to be any plans to take the HummRod past the concept stage.



| | |
| --- | --- |
| Make | Humvee |
| Model | HummRod |
| Concept Year | 2015 |
| Engine / Drivetrain | dual V8 power |