LMN7 GT



The LMN7 GT was a concept car developed by the Romanian designer George Mares Narcis for a Local Motors automotive design competition.

The concept is a blend of hot rod, GT car and futuristic coupe, although the designer also says he was paritially inspired by aircraft. The car is designed in such a way that the bodywork can be easily removed, either for repairs of to change the styling and configuration. It can go from being an enclosed 2-seat coupe, to an open cockpit racer with only a small wind deflector and minimal front bodywork.

Despite looking like a slightly more angular Caterham 7, the LMN7 is much larger at 14.5 ft (4.4 meters) - versus the Caterhams 10.8 feet (3.3 meters). The wheels are massive for a lightweight sports car, 21-inches in fact.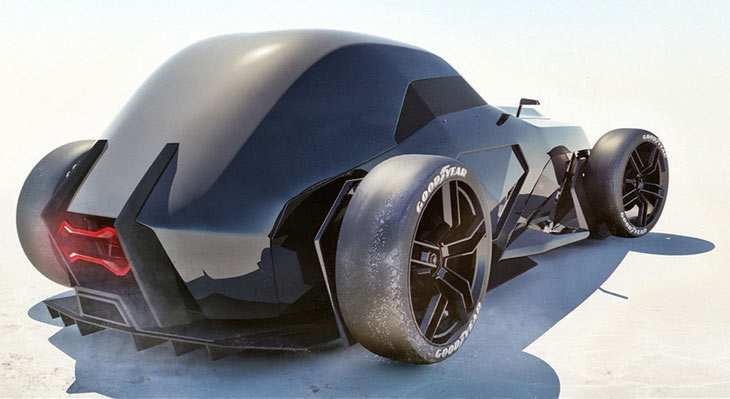 From the rear, the LMN7 GT takes on a rather sinister Darth Vader-ish appearance. Not sure if that was intentional, but either way, it works. Not sure visibility would be all that great though.

There is no mention of the drivetrain, although with such a long hood, any number of setups would be possible, ranging from large displacement V8s, to hybrid systems and everything in between.



| | |
| --- | --- |
| Make | LMN7 GT |
| Model | Local Motors |
| Concept Year | 2015 |
| Engine / Drivetrain | - |