Nissan IDS Concept



The Nissan IDS is a concept vehicle designed to showcase Nissan's vision of an autonomous, zero-emmision, electric vehicle. The IDS uses the company's latest conceptual version version of 'Nissan Intelligent Driving', a system which is designed to compensate for human error and reduce accident rates.

But don't hang up those string-back leather driving gloves just yet, as the Nissan IDS can also be driven in manual mode. Although the onboard computer will continue to monitor an make adjustments, mainly in order to avoid collisions, but also to ensure a safe and steady journey.

Quite bizarrely, the Nissan IDS learns the driver's driving style, and attempts to mimic it when driving autonomously. With the IDS you can pretty much become a back seat driver to yourself.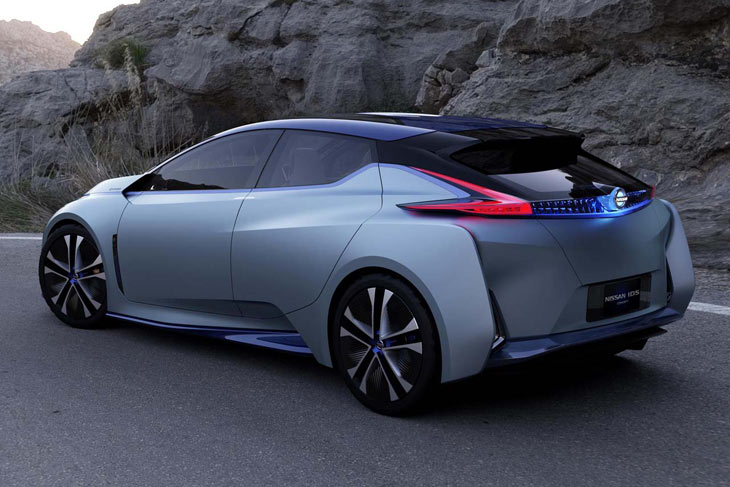 The interior layout of the Nissan IDS changes depending on the drive mode. When the driver selects Manual Drive, the roomy interior transforms to put the driver in control. All seats face forward. The steering wheel, which takes styling cues from reins for horse riding, appears along with driving meters and a heads-up display that shows route and other driving information. Interior lighting switches to blue, stimulating the ability to concentrate.

When the driver selects Piloted Drive - Nissan's name for the autonomous mode - the steering wheel recedes into the centre of the instrument panel and a large flat screen comes out. Various driving-related operations are handled by AI, voice and gestures from the driver. The interior, which comprises natural materials such as mesh leather, is illuminated by soft light. All four seats rotate slightly inward, facilitating easier conversation.

The transformation to Manual Drive can be carried out with ease through a switch between the front seats called the PD Commander.

Powering the Nissan IDS is a 100 percent electric drivetrain.



| | |
| --- | --- |
| Make | Nissan |
| Model | IDS |
| Concept Year | 2015 |
| Engine / Drivetrain | Electric |