Porsche 908-04 Concept



The Porsche 908-04 concept is an independent proposal for a hybrid supercar equipped with the latest technology and engineering, but a styling heritage which goes back to the late 1960s, and in particular the 1969 Porsche 908 LH "long tail" race car.

The iconic Porsche styling oozes out of the concept from almost every angle, and the extended tail section gives the car a distinctly competion appearance, even when it's dressed up in road car clothes.

The Porsche 908-04 has been designed to provide a "back to basics" feel to the driver. Instead of a sequential gearbox it has been envisaged as a conventional manual, not because it's better or faster, but because it's more rewarding and involving to drive.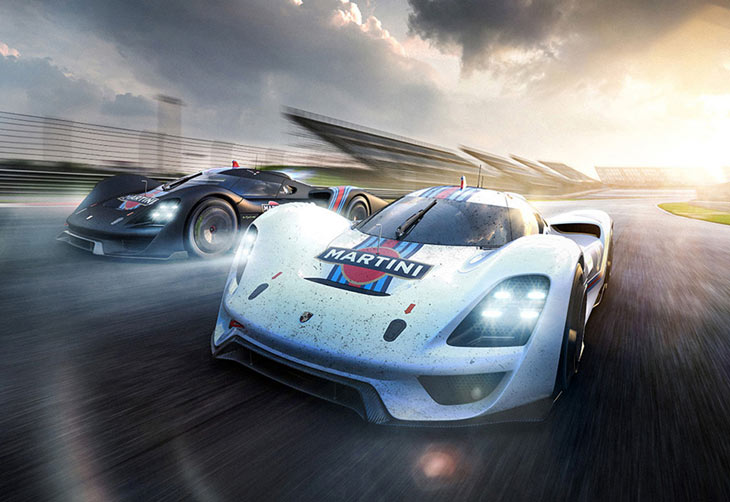 The concept was developed by a team of six designers working independently from Porsche. Alan Derosier (Exterior Designer), Marcos Beltrao (Exterior Modeler / Rendering), Martin Peng (Component Modeler), Guillermo Mignot (Interior Designer), Hasan Umutlu (Interior Modeler) and Tom Wheatley (Image Retoucher).

Unlike many concept vehicles, the Porsche 908-4 was designed to work in the real world, and all the proportions, dimensions and packaging constraints have been thoroughly worked out to make sure if it ever did make the leap from 3D model to real-world vehicle, it would drive as good as it looks.


| | |
| --- | --- |
| Make | Porsche |
| Model | 908-04 |
| Concept Year | 2016 |
| Engine / Drivetrain | Hybrid |