Porsche 911 Vision ESQUISITE



The Porsche 911 is probably the the one car that has changed the least over its successive years - at least visually. Every new generation 911 is just finely tweaked and adjusted in comparision to its predecssor, they might be completley new underneath, but the styling follows the same time honored recipie.

The Porsche 911 Vision ESQUISITE takes all that heritage, and fires it from the creative cannon into the middle of next week. Its a raw, futuristic vision of a 911 racer from 20 years down the line.

The open cockpit is probably the most distinctive feature of the car, there are no doors, roof or windscreen, there aren't even any raised side sills to provide even a modicum of side protection for the occupants. It's safe to say it would be an exhilarating experience on the track.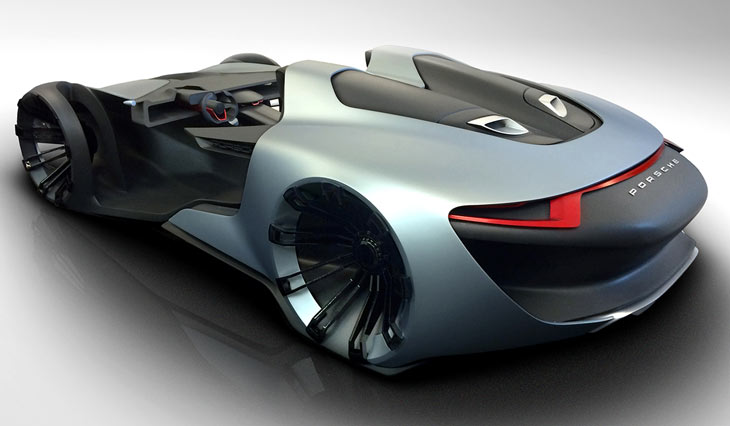 The center console of the Porsche 911 Vision ESQUISITE concept is extremely large and wide. This is most likely because the lack of any doors (or even side panels) would make the chassis flexible in the middle if there weren't additional reinforcements.

In addition to its outrageous styling, the 911 Vision ESQUISITE also features fancy omni directional wheels with "magnetic pluse drive".

The concept was developed by Adib Yousefshahi, a transportation and product designer based in Munchen, Germany.


| | |
| --- | --- |
| Make | Porsche |
| Model | 911 Vision ESQUISITE |
| Concept Year | 2015 |
| Engine / Drivetrain | Electric, AWD |