Toruk Electric Car by Ugur Sahin Design



Toruk Cars are a group of automotive engineers and designers who are working to create an electric car which offers performance and efficiency in an attractive package. The group, based primarily in Turkey, are soliciting ideas and concepts from participants around the world in order to develop a car which will eventually go into production.

The Latest step for the project is to bring on board the Dutch company Ugur Sahin Design, who are becoming fairly well known in the automotive design world for creating a variety of vehicles, but who have made their name designing extensively reworked Corvettes.

The Ugur Sahin designed Toruk Electric Car features fairly sensible proportions, looking much like many other hatchbacks on the market today. But it does have a few tricks and features which set it apart. Firstly the face is distinctive due to the lack of any large grille openings and the stylish LED lighting. Secondly the steeply rising shoulder line which flicks upwards from the front wheel gives it a more sporty stance than most hatchbacks. And thirdly, the rear-hinged rear doors allow almost completely unhindered access to the interior.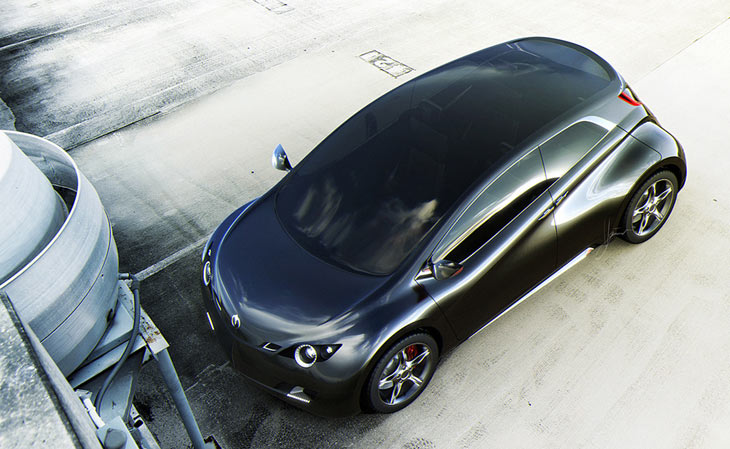 Toruk and Ugur Sahin Design are positioning the car to appeal to a very specific person based on feedback from respondents to their survey. The average buyer, according to Toruk, will be a 28 year old who is 6 foot (184 cm) tall and weighs 170 lbs (77 kgs). These statistics have been used as a reference point when designing the interior of the vehicle.

As the Toruk Electric Car is still in the development phase, the specifications of the drivetrain are still changing, although the group say they are receiving support from 9 different companies at present, supplying the battery, motor and software amongst other things.



| | |
| --- | --- |
| Make | Toruk |
| Model | Electric Car by Ugur Sahin Design |
| Concept Year | 2015 |
| Engine / Drivetrain | Electric |