Toyota S-FR



The Toyota S-FR is a design proposal for a lightweight, fun-to-drive, back-to-basics sports car. The entry-level model has been designed by Toyota to offer a fun and entertaining drive, while keeping the cost to a minimum.

Like the iconic Mazda MX-5, the Toyota S-FR concept features a traditional front-engine, rear wheel drive layout. The lightweight construction and simplistic engineering is intended to mimic some of the most memorable small sports cars from the past few decades.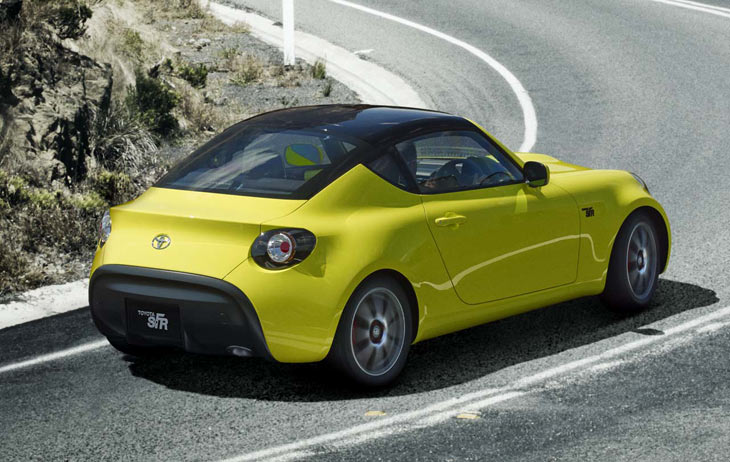 The two-seat Toyota S-FR features optimal weight distribution and independent suspension to provide great handling and driver enjoyment. The concept emphasizes responsiveness, and aims to make a whole new generation fall in love with driving.

The Toyota S-FR was conceptualized as the kind of vehicle that attracts its own die-hard fan base, whose members love driving and customizing it.

Toyota haven't gone into too much detail regarding the drivetrain, saying only that the concept uses a six-speed manual transmission. The engine is most likely a small displacement 4-cylinder.

While the Toyota S-FR is just a concept for now, it looks extremely production ready, and with Toyota's current drive to make their lineup a little more exciting, this could well be a preview of something which will appear in their dealerships in the next few years.



| | |
| --- | --- |
| Make | Toyota |
| Model | S-FR |
| Concept Year | 2015 |
| Engine / Drivetrain | - |