Volvo STRUKTUR



The Volvo STRUKTUR is a proposal for an extremely sporty and dynamic two seater sports car. I was created by Volvo design intern Andreas Jakubec while working at the Swedish company's California design studio..

The Volvo STRUKTUR concept is designed to be visually appealing, while also continuing Volvo's tradition of safety first. The composite bodywork of the vehicle features multiple layers, while the dual peaks just behind the seats provide roll over protection for the roof-less vehicle.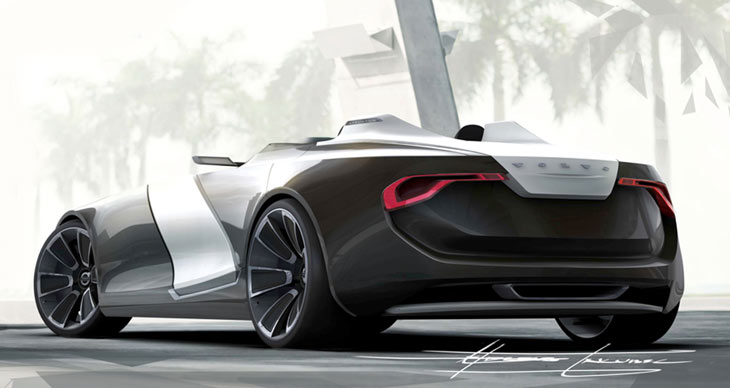 As the Volvo STRUKTUR is just a design proposal there isn't a great deal of detail regarding the engineering specifications of the vehicle or projected price etc. However the power source is an unusual one. Jakubec envisages a turbine electric drivetrain for the concept.



| | |
| --- | --- |
| Make | Volvo |
| Model | STRUKTUR |
| Concept Year | 2015 |
| Engine / Drivetrain | turbine electric |